CCSO Lt. Robert "Bobby" Kiesel Wins Charles County Democratic Central Committee Labor Award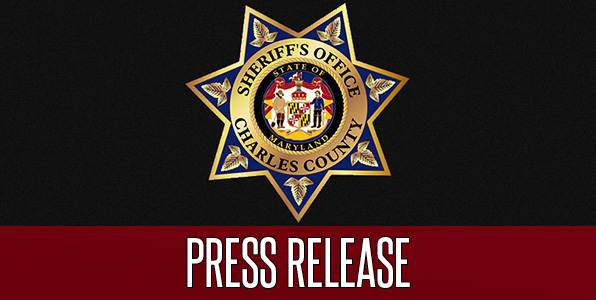 On Friday, April 15, 2016, Lt. Robert "Bobby" Kiesel of the Charles County Sheriff's Office was honored at the Charles County Democratic Central Committee's annual Truman/Kennedy Dinner Awards as the recipient of the Labor Award.  According to the Committee, "Awardees should be a member or representative of a local trade, FOP, IAFF or school union, work to strengthen the ties between unions and the Democratic Party, work to foster a place within the union where Democratic Party ideals can flourish and vice versa, and work to bring union leadership and members to support Democratic Party causes and events."
Lt. Kiesel is the Commander of the CCSO Narcotics Enforcement Section and has been with the agency for over 21 years. He has worked collectively for more than five years with Senator Thomas "Mac" Middleton, Delegate Sally Jameson, Delegate Edith Patterson, Delegate CT Wilson, Sheriff Troy Berry, and the Charles County Commissioners to get a bill passed for collective bargaining for the members of Charles County FOP Lodge #24. Lt. Kiesel has also submitted a bill through the House, which is sponsored by Delegate CT Wilson, in reference to addressing the issue of synthetic marijuana (commonly referred to as "K2" or "SPICE") in Charles County. In addition, he has worked diligently in his position as the State Trustee on the local Fraternal Order of Police (FOP) Executive Board, while also serving as the State Trustee Chairman on the MD State FOP Executive Board.  In November of 2011, Lt. Kiesel was appointed to the Trial Courts Judicial Nominating Commission by then-Governor Martin O'Malley.  He is the only active police officer currently serving on the Judicial Nominating Commission in the State of Maryland.
In addition to his work in the Narcotics Enforcement Section, Lt. Kiesel has also worked in the Property Crimes Section within the Criminal Investigations Division, as well as in the Patrol Division.
"Lt. Kiesel works tirelessly at the state and local levels to bring change in the laws pertaining to narcotics enforcement," said Captain Scott Whitcraft, Commander of the Criminal Investigations Division. "His work with the FOP, as an advocate for police officers, is also commendable. He is a true asset to our agency and our career field."
"We are very proud of the way Lt. Kiesel represents the CCSO both inside and outside of Charles County," said Sheriff Berry. "The passion he has for his work is evident, and it is excellent to see it recognized by the Charles County Democratic Central Committee."
Charles County Crime Solvers offers rewards of up to $1,000 for information that leads to the arrest or indictment of a person responsible for a crime in Charles County. Anyone with information about an unsolved crime or the location of a fugitive may contact Charles County Crime Solvers by calling 1-866-411-TIPS, texting CHARLES + the tip to CRIMES (274637) or submitting tips online at tipsubmit.com. All individuals who provide tips through Crime Solvers will remain anonymous. Learn more at the CCSO's website.
The Charles County Sheriff's Office is a full-service law enforcement agency comprised of more than 600 police, corrections and civilian personnel responsible for protecting more than 150,000 residents. The CCSO was accredited by the Commission on the Accreditation of Law Enforcement Agencies (CALEA) in 2001 and has been designated as a CALEA Gold Standard of Excellence agency since 2011. Established in 1658, the CCSO is one of the oldest law enforcement agencies in the United States. For more information, visit www.ccso.us.      
Media Contact
Janelle Love
301-609-6538
lovej@ccso.us