On Sunday, April 10, Master Corporal Richard A. Boggs of the Charles County Sheriff's Office Homeland Security Section was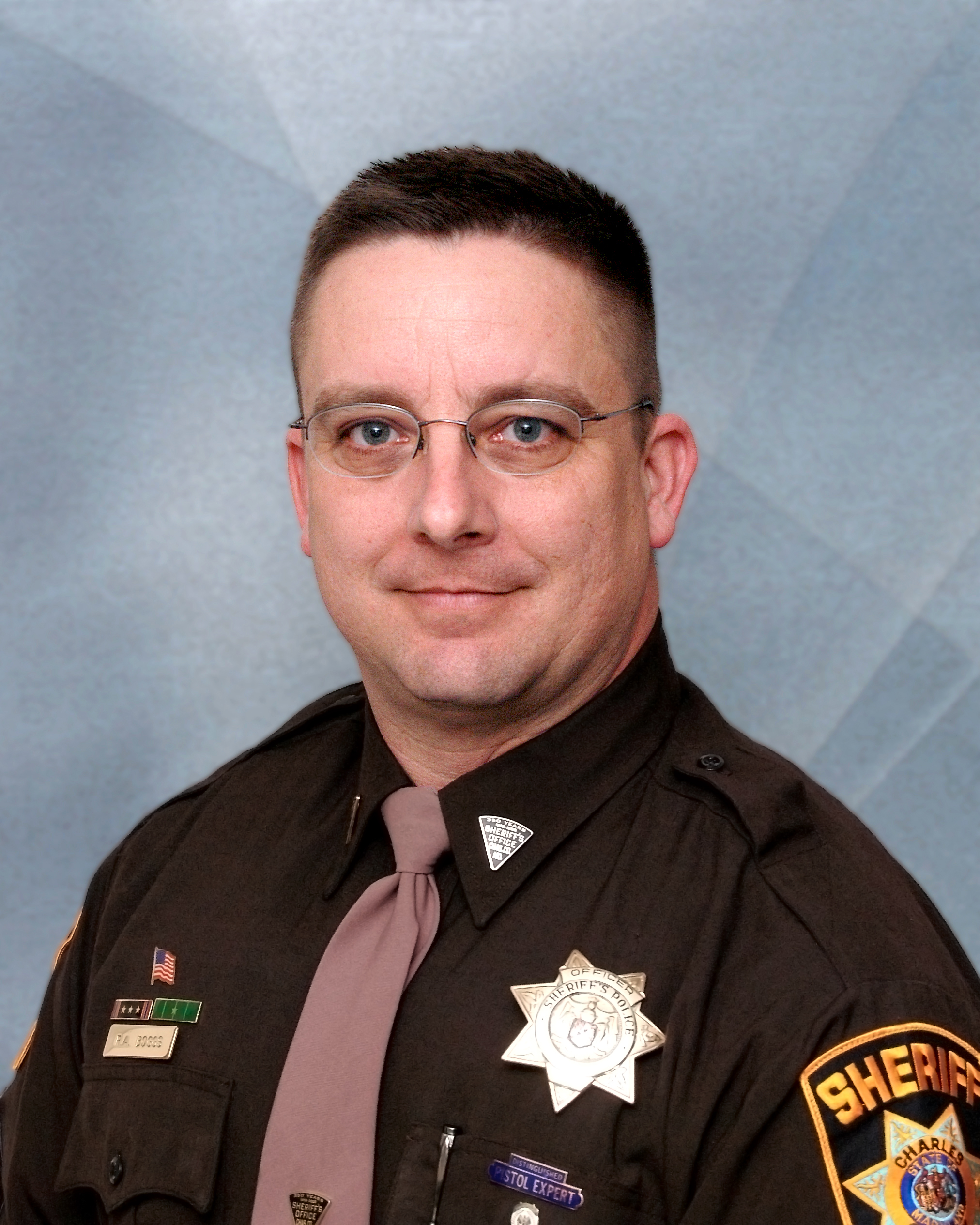 honored by the American Legion's Southern Maryland District as the first runner-up for the National Law Enforcement Officer of the Year. M/Cpl. Boggs has been a sworn officer with the CCSO for over 20 years, and he began his law enforcement career as a Correctional Officer in 1993. Additionally, M/Cpl. Boggs served in both the United States Army and the Maryland Army National Guard from 1985 to 2014, retiring at the rank of Major.
M/Cpl. Boggs currently serves as a Detective with the Southern Maryland Information Center (SMIC). In this assignment, he is responsible for coordinating regional responses to terrorism and other threats as well as formulating local intelligence information to share with State and local law enforcement agencies.
M/Cpl. Boggs was nominated for the American Legion's National Law Enforcement Officer of the Year award based upon his distinguished career with the Sheriff's Office, which has included many awards and commendations. In 2015, M/Cpl. Boggs was commended for his role in the visit to the CCSO by the U.S. State Department and the Tajikistan Ministry of Internal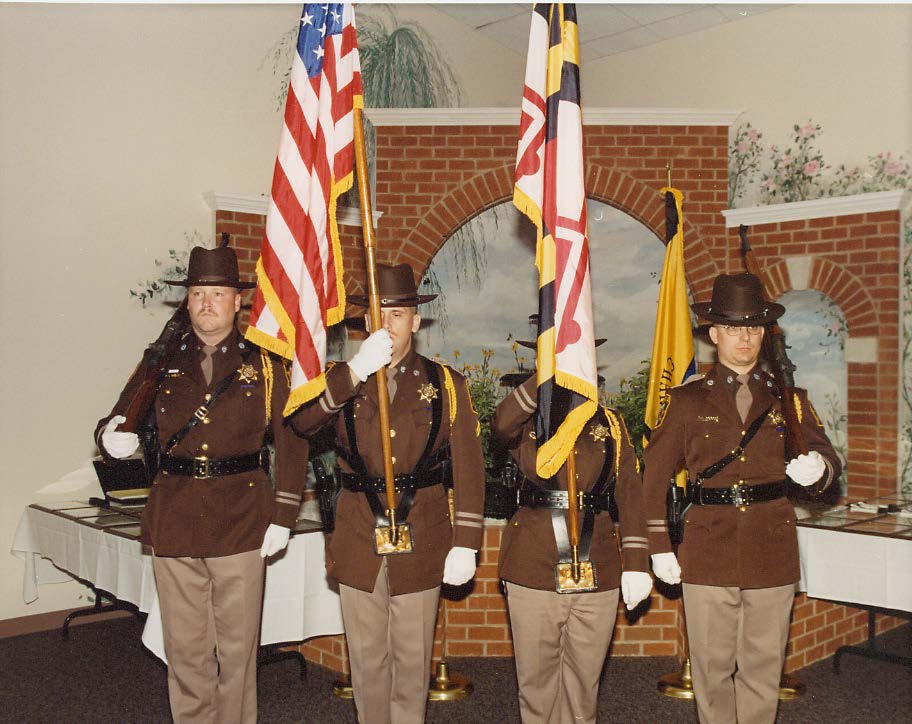 Affairs.  During the visit, he briefed the delegation on domestic terrorism and intelligence gathering and analysis protocols. He has also been recognized for his service in the past on the Special Events Response Team (SERT) as well as the agency's Honor Guard.  In 2008 and 2009, M/Cpl. Boggs received commendations for his work in the investigations of a child sexual assault case and a rape investigation. He was also involved in the creation and implementation of the first criminal justice program taught in Charles County Public Schools, which took place in 1998.
Prior to joining the CCSO, M/Cpl. Boggs enlisted in the U.S. Army in 1984 and served in Korea from 1985-1987. He then attended Frostburg State University, where he participated in the Army ROTC program. Upon graduation from Frostburg State in 1991, he was commissioned as a Second Lieutenant in the Maryland Army National Guard. During his 27 years serving in the Maryland Army National Guard, he was called to active duty on two occasions. From 2006 to 2007, he was deployed to Guantanamo Bay Naval Base, where he served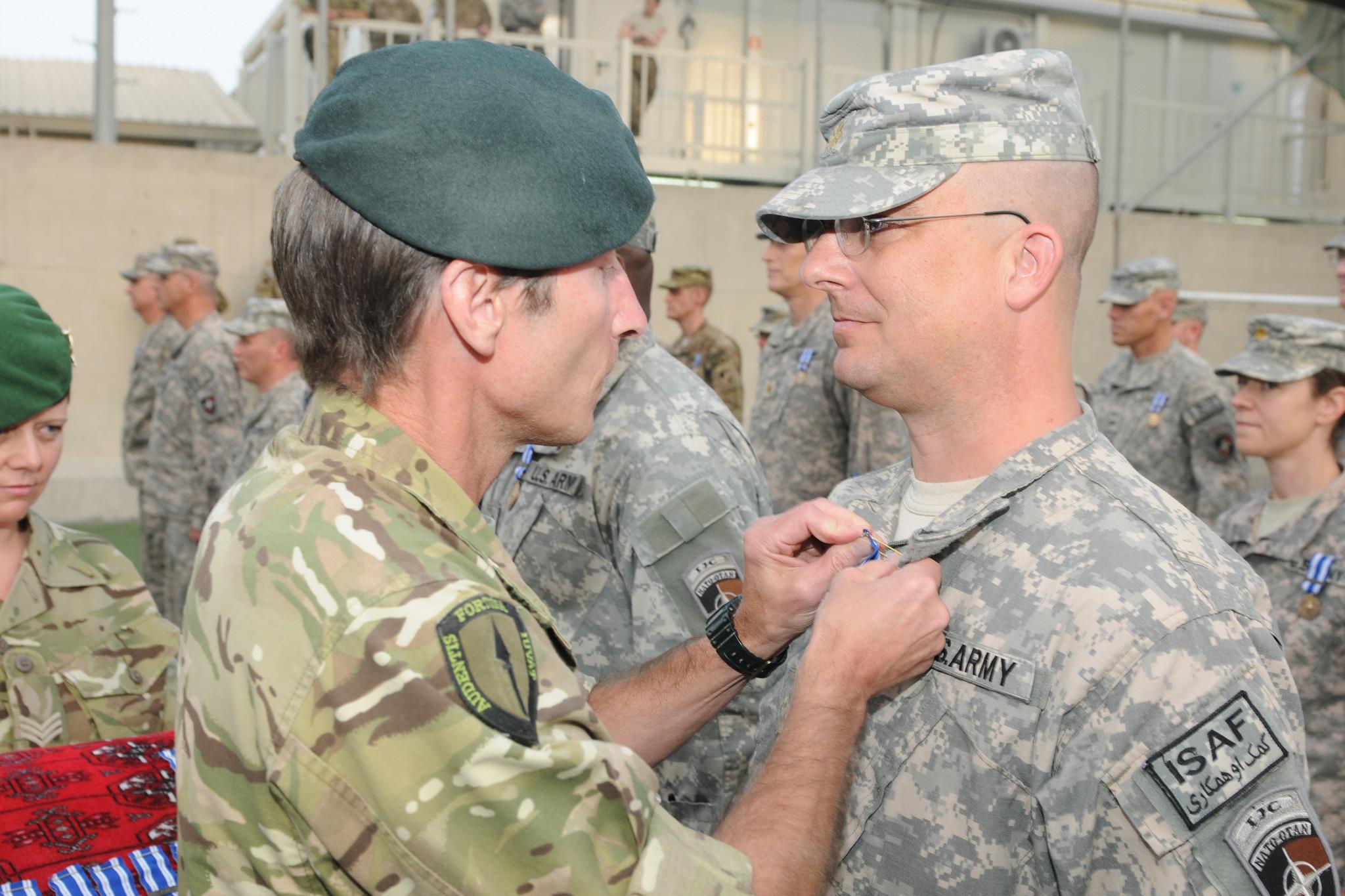 as a Detainee Operations Officer and was responsible for movement and treatment of terrorist detainees.  After completion of that deployment, he was again activated and deployed to Afghanistan from 2010 to 2011. While on this deployment, M/Cpl. Boggs served as an Afghan National Army Assessment Officer.  His responsibilities included assessing the readiness and capabilities of the Afghan National Army. During his military service, M/Cpl. Boggs received numerous awards and commendations, including a Defense Meritorious Service Award in 2011 and the Army Commendation Medal in 2009.
In addition to his service to Charles County and to our country, M/Cpl. Boggs has served his community in a number of ways. He is an active member of the La Plata United Methodist Church, where he serves on the Administrative Council, Nominations Committee, and the Staff-Parish Relations Committee, and has established policy (Safe Sanctuaries) for youth leaders and teachers to ensure the safety of the children who attend services. He also assists with the church youth group and administration of the church food pantry. In addition, M/Cpl. Boggs is a youth leader with the Boy Scouts of America Venture Crew #1321 program, where he organizes outings and supervises the activities of the Venture Crew.
"I was very proud to nominate M/Cpl. Boggs for this honor," said Lt. Jon Norris, Commander of the CCSO's Homeland Security/Intelligence Section. "He has excelled, and continues to excel, in his career with the CCSO. His tireless work in serving and protecting our county and our nation is unparalleled."
"M/Cpl. Boggs' dedication to serving others in any capacity is truly humbling," said Sheriff Troy Berry. "We are grateful for his service here in Charles County, and I anticipate his impact on our community will continue to grow."
Charles County Crime Solvers offers rewards of up to $1,000 for information that leads to the arrest or indictment of a person responsible for a crime in Charles County. Anyone with information about an unsolved crime or the location of a fugitive may contact Charles County Crime Solvers by calling 1-866-411-TIPS, texting CHARLES + the tip to CRIMES (274637) or submitting tips online at tipsubmit.com. All individuals who provide tips through Crime Solvers will remain anonymous. Learn more at the CCSO's website.
The Charles County Sheriff's Office is a full-service law enforcement agency comprised of more than 600 police, corrections and civilian personnel responsible for protecting more than 150,000 residents. The CCSO was accredited by the Commission on the Accreditation of Law Enforcement Agencies (CALEA) in 2001 and has been designated as a CALEA Gold Standard of Excellence agency since 2011. Established in 1658, the CCSO is one of the oldest law enforcement agencies in the United States. For more information, visit www.ccso.us.      
Media Contact
Janelle Love
301-609-6538
lovej@ccso.us