The following is a sample of recent Charles County Sheriff's Office investigations. For information about crimes not included in this report, visit CrimeReports.com and search by county, city, zip code or street address.
CORRECTIONAL OFFICER CHARGED WITH UNLAWFUL SEX WITH INMATE:  On March 2, after a lengthy investigation by the Charles County Sheriff's Office, Jason Arnold – a Correctional Officer at the Charles County Detention Center  – was charged with  having unlawful sexual intercourse with a female inmate while she was at the detention center. In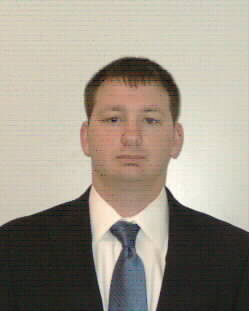 July, 2015, a supervisor learned from a third-hand party about a possible relationship between Arnold and the inmate. Upon learning of the allegation, Arnold was immediately suspended. The State's Attorney's Office was contacted and detectives launched an investigation which revealed Arnold and the inmate had a relationship while she was incarcerated. Further, the relationship briefly continued after she was released from the detention center. As part of the investigation, detectives reached out to other inmates who had contact with Arnold but to date, the investigators have not discovered any additional sexual relationships between Arnold and other inmates. Investigators are asking anyone who may have knowledge of improper contacts involving Arnold to contact the CCSO Office of Professional Responsibility at (301) 609-6553.  In Maryland, it is a misdemeanor for a correctional officer to have sexual intercourse with an inmate. The penalty ranges from up to three years imprisonment and/or a fine of up to $3,000. Arnold is suspended with pay – in accordance with Maryland law –and is awaiting trial.
Charles County Crime Solvers offers rewards of up to $1,000 for information that leads to the arrest or indictment of a person responsible for a crime in Charles County. Anyone with information about an unsolved crime or the location of a fugitive may contact Charles County Crime Solvers by calling 1-866-411-TIPS, texting CHARLES + the tip to CRIMES (274637) or submitting tips online at tipsubmit.com. All individuals who provide tips through Crime Solvers will remain anonymous. Learn more at the CCSO's website.
The Charles County Sheriff's Office is a full-service law enforcement agency comprised of more than 600 police, corrections and civilian personnel responsible for protecting more than 150,000 residents. The CCSO was accredited by the Commission on the Accreditation of Law Enforcement Agencies (CALEA) in 2001 and has been designated as a CALEA Gold Standard of Excellence agency since 2011. Established in 1658, the CCSO is one of the oldest law enforcement agencies in the United States. For more information, visit www.ccso.us.      
Media Contact
Diane Richardson
301-609-6557
richardsond@ccso.us