Incident Briefings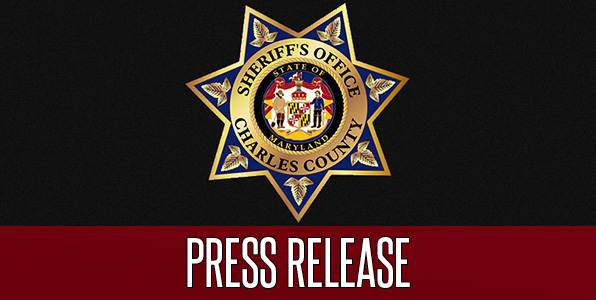 The following is a sample of recent Charles County Sheriff's Office investigations. For information about crimes not included in this report, visit CrimeReports.com and search by county, city, zip code or street address.
HIT AND RUN/DUI: On October 18 at 1:40 a.m., officers responded to St. Charles Parkway at Gallery Place for the report of a motor vehicle crash. Upon arrival, a 2015 Honda Pilot was found unoccupied which had left the roadway and struck several trees. The vehicle was destroyed, and witnesses reported the driver leaving the scene on foot with at least one child with him.
While officers were canvassing the area looking for the occupants, a call was received for the 2900 block of Jones Court for an injured child. Upon arrival at that location, three children, ages 6, 9, and 12, were found to be injured as a result of the car crash on St. Charles Parkway. The driver had again fled the scene on foot. All three children were flown to Children's National Medical Center with injuries that were later determined to be non-life-threatening.
While on scene, officers heard the sound of gunshots. Officers canvassed the area but did not locate any suspects or the source of the gunfire. While responding to the report of the gunshots, PFC V. Warker located the driver of the hit and run vehicle. Adrian Gerard Lockley, 31 of Waldorf, was charged with driving under the influence and reckless driving. The investigation is ongoing.
BURGLARY/DESTRUCTION OF PROPERTY: On October 18 at 11:18 p.m., officers responded to the 10000 block of Charles Street in La Plata for the report of a burglary. An initial investigation revealed that unknown suspect(s) used force to gain entry into the victim's detached shed, causing damage. It did not appear that any items of value were stolen. PFC J. Campbell is investigating.
BURGLARY: Sometime between 9 a.m. and 1 p.m. on October 15, unknown suspect(s) entered an unlocked rear door to a home in the 18000 block of Wharf Lane in Benedict. Once inside, the suspect(s) went to the victim's bedroom and stole several electronic items. M/Cpl. R. Heishman is investigating.
THEFT OF MAIL: On October 14 at 12:45 p.m., officers responded to the 15000 block of Prescott Court in Waldorf for the report of mail theft. Upon arrival, officers spoke with the victim who stated that she observed a white male driving a dark blue Toyota Prius remove a card that she had placed in her mailbox just minutes before. M/Cpl. R. Heishman is investigating.
Charles County Crime Solvers offers rewards of up to $1,000 for information that leads to the arrest or indictment of a person responsible for a crime in Charles County. Anyone with information about an unsolved crime or the location of a fugitive may contact Charles County Crime Solvers by calling 1-866-411-TIPS, texting CHARLES + the tip to CRIMES (274637) or submitting tips online at tipsubmit.com. All individuals who provide tips through Crime Solvers will remain anonymous. Learn more at the CCSO's website.
The Charles County Sheriff's Office is a full-service law enforcement agency comprised of more than 600 police, corrections and civilian personnel responsible for protecting more than 150,000 residents. The CCSO was accredited by the Commission on the Accreditation of Law Enforcement Agencies (CALEA) in 2001 and has been designated as a CALEA Gold Standard of Excellence agency since 2011. Established in 1658, the CCSO is one of the oldest law enforcement agencies in the United States. For more information, visit www.ccso.us.      
Media Contact
Diane Richardson
301-609-6557
richardsond@ccso.us