CCSO Traffic Operations Unit Officers Recognized Statewide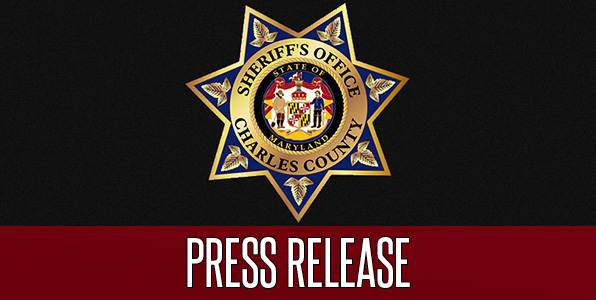 Recently, several officers within the Charles County Sheriff's Traffic Operations Unit were recognized for their outstanding work by statewide organizations.
On September 28, the Maryland Highway Safety Office (MHSO) hosted its Smooth Operator awards luncheon in Glen Burnie, MD, to acknowledge the outstanding law enforcement efforts of the 2015 Aggressive Driving Campaign. Cpl. Shayne Stanley and Cpl. Kristian Syvertsen of the CCSO both received awards along with other law enforcement officers from the many participating agencies in Maryland and the District of Columbia.
On September 23, Sgt. Jon Burroughs, Cpl. Stanley and Cpl. Syvertsen, along with 51 other law enforcement officers from all over Maryland, earned the Maryland Highway Traffic Safety Office's Traffic Safety Specialist (TSS) Award.  The TSS program is a statewide recognition of police officers who have attained distinctive levels of experience, training and proficiency in Highway Safety and Traffic Enforcement methods and procedures. The TSS Designation is awarded by the Maryland Police and Correctional Training Commissions (MPCTC), and the program is open to all police officers, deputy sheriffs and state troopers from all Maryland Law Enforcement agencies and to certain Federal law enforcement officers. Currently, there are approximately 900 officers enrolled in the program, representing 71 law enforcement agencies throughout Maryland.
On September 13, Cpl. Brad Saunders, a Drug Recognition Expert (DRE), received a meritorious recognition award from the MHSO for the volume of DRE (Drug Recognition Evaluations) he conducted during the 2014 calendar year. After becoming certified in July 2014, Cpl. Saunders completed 14 evaluations in the last few months of the year. The MHSO also awarded Pfc. Andrew Fenlon for making the most DUI arrests in Charles County (33 in total) in 2014. Both officers were nominated by Sgt. Tom Woodward, a retiree of the Maryland State Police, who is the State Coordinator for the Maryland DRE Program.
"These officers work very hard to go beyond what is expected of them," said Captain Kevin Barrows, Commander of the CCSO Special Operations Division. "It is great to see their achievements recognized."
"The men and women in our Traffic Operations Unit dedicate themselves to the endless task of keeping Charles County's roadways safe," said Sheriff Berry. "We are proud of each and every one of them and thankful for their service."
Charles County Crime Solvers offers rewards of up to $1,000 for information that leads to the arrest or indictment of a person responsible for a crime in Charles County. Anyone with information about an unsolved crime or the location of a fugitive may contact Charles County Crime Solvers by calling 1-866-411-TIPS, texting CHARLES + the tip to CRIMES (274637) or submitting tips online at tipsubmit.com. All individuals who provide tips through Crime Solvers will remain anonymous. Learn more at the CCSO's website.
The Charles County Sheriff's Office is a full-service law enforcement agency comprised of more than 600 police, corrections and civilian personnel responsible for protecting more than 150,000 residents. The CCSO was accredited by the Commission on the Accreditation of Law Enforcement Agencies (CALEA) in 2001 and has been designated as a CALEA Gold Standard of Excellence agency since 2011. Established in 1658, the CCSO is one of the oldest law enforcement agencies in the United States. For more information, visit www.ccso.us.      
Media Contact
Janelle Love
301-609-6538
lovej@ccso.us