CCSO to Implement New Command Structure for Police Districts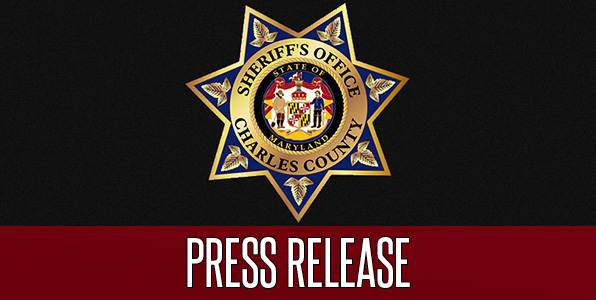 Charles County Sheriff Troy D. Berry and his Executive Command Staff have implemented a new command structure for the Agency's four district stations.  Under the new plan, Districts 1 (La Plata) and 2 (Bryans Road) will merge to become the Southern District and Districts 3 and 4 (Waldorf) will merge to become the Northern District.
The new plan will designate one Captain to lead the Southern District and a second Captain to lead the Northern District.  A Lieutenant will then be assigned to a patrol shift in each district, managing the work of their assigned patrol squads and enhancing the Agency's command presence on the street.  The new structure will also increase the number of officers patrolling the county.  "The changes mean that a commander will be available at all times, during all shifts, to help oversee Patrol Operations from the ground level. Ultimately, the change will allow us to better serve our citizens," said Sheriff Berry.
The Southern District will be under the command of Captain Daniel Gimler, a 26-year-veteran of the CCSO. Captain Gimler can be contacted by email at gimlerd@ccso.us or by phone at 301-609-6575.  The Northern District will be under the command of Captain RJ Williams. Captain Williams, a 28-year-veteran of the agency, can be contacted by email at williamsrj@ccso.us or by phone at 301-609-6540. The reorganization is effective October 31, 2015.
Charles County Crime Solvers offers rewards of up to $1,000 for information that leads to the arrest or indictment of a person responsible for a crime in Charles County. Anyone with information about an unsolved crime or the location of a fugitive may contact Charles County Crime Solvers by calling 1-866-411-TIPS, texting CHARLES + the tip to CRIMES (274637) or submitting tips online at tipsubmit.com. All individuals who provide tips through Crime Solvers will remain anonymous. Learn more at the CCSO's website.
The Charles County Sheriff's Office is a full-service law enforcement agency comprised of more than 600 police, corrections and civilian personnel responsible for protecting more than 150,000 residents. The CCSO was accredited by the Commission on the Accreditation of Law Enforcement Agencies (CALEA) in 2001 and has been designated as a CALEA Gold Standard of Excellence agency since 2011. Established in 1658, the CCSO is one of the oldest law enforcement agencies in the United States. For more information, visit www.ccso.us.      
Media Contact
Diane Richardson
301-609-6557
richardsond@ccso.us