Anti-Defamation League Honors CCSO Detective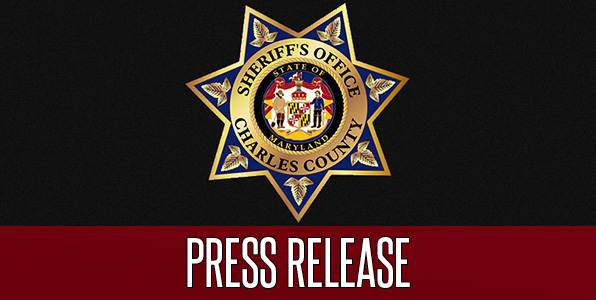 The ADL honored the recipients during their 5th Annual SHIELD awards banquet held on Sept. 17 at the National Press Club. The SHIELD awards honor law enforcement officers for major successes in the fight against terrorism and for protecting civil rights.
The Anti-Defamation League, one of the nation's oldest and most respected civil rights and human relations organizations, created the SHIELD awards in 2010 to annually recognize law enforcement for major achievements in the fight against hate crimes, domestic and international terrorism, and for protecting civil rights. The award's name reflects law enforcement's role as protectors, and is also an acronym for the core values of the profession: Service, Honor, Integrity, Excellence, Leadership, and Dedication.
"The SHIELD awards give us an opportunity to publicly recognize and express our appreciation to law enforcement for protecting our nation and its values," said Elise Jarvis, ADL's Associate Director for Law Enforcement Outreach and Communal Security. "They are a way for us to honor the individuals who guard our lives and freedoms."
Major Marvin Butler, Assistant Sheriff of Operations with the Charles County Sheriff's Office, attended the event and said it was an honor to be among all of the recipients who worked hard to ensure the safety of others. "It's rewarding to see these officers receive recognition from the Anti-Defamation League. I knew about the investigation Detective Boggs was involved in and I know it required tremendous research and constant communication with the other agencies." Detective Boggs said the investigation was tedious. " The Montgomery County case involved the attempted theft of a $6.5 million dollar home and the same ring leader attempted to commit a similar crime here in Charles County. People who adhere to sovereign citizen ideology believe they are exempt from the laws of the United States and therefore, they generally do not have proper documentation. We had to handle a lot of fraudulent papers and it took a lot of work to bring these cases to justice."
Award recipients were carefully chosen by a Selection Committee of 21 law enforcement executives which includes the Chiefs of Police and other top law enforcement officials from metropolitan, state and federal law enforcement agencies in the District of Columbia, Maryland, Virginia, and North Carolina. The awards have the support of partnership agencies representing more than 90,000 personnel.
The Charles County Sheriff's Office is a full-service law enforcement agency comprised of more than 600 police, corrections and civilian personnel responsible for protecting more than 150,000 residents. The CCSO was accredited by the Commission on the Accreditation of Law Enforcement Agencies (CALEA) in 2001 has been designated as a CALEA Gold Standard of Excellence agency since 2011. Established in 1658, the CCSO is one of the oldest law enforcement agencies in the United States. For more information, visit ccso.us.
Media Contact
Diane Richardson
301-609-6557
richardsond@ccso.us
The Anti-Defamation League (ADL) recently honored Charles County Sheriff's Office Detective Richard Boggs, as well as members of the Montgomery County Police Department, Montgomery County Sheriff's Office and the Montgomery County State's Attorney's Office, for their work in the investigation and prosecution of local members of the Moorish Nation – part of the sovereign citizen movement – for felonies which included first-degree burglary, conspiracy, and theft over $100,000 in connection to their occupation of a home in Charles County, MD and in Montgomery County, MD. During their investigation, detectives received threats to themselves and their families because of their involvement in the case.