Incident Briefings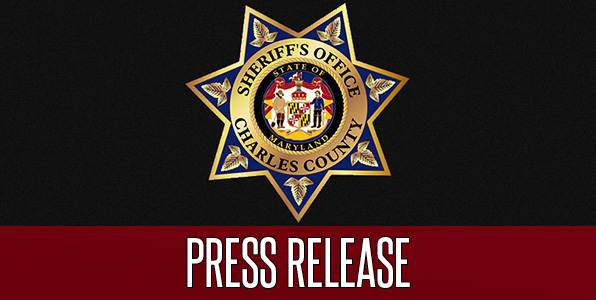 The following is a sample of recent Charles County Sheriff's Office investigations. For information about crimes not included in this report, visit CrimeReports.com and search by county, city, zip code or street address.
ADDITIONAL COPPER THEFTS DISCOVERED/CRIME SOLVERS OFFERING CASH REWARDS: As a result of a recent string of copper thefts from utility light poles, Sheriff Rex Coffey and district commanders directed officers to conduct property checks at area businesses and schools during the overnight hours on April 16 to April 17. Officers discovered wires had been stolen from light poles on Plaza Way, St. Patrick's Drive, the Waldorf Jaycees, and at North Point High School. It is not immediately clear when the thefts occurred. "The most important thing people can do is to be aware of these thefts and to know that they are occurring at homes, vacant homes, schools and businesses," said Sheriff Coffey. "Residents are urged to report suspicious activity immediately. In many cases, it may look like a person is doing legitimate work, they might look like contractors, but in some instances, they are not," said Sheriff Coffey. Anyone with information is asked to call the sheriff's office at (301) 932-2222. Tipsters wishing to remain anonymous may contact Crime Solvers at 1-866-411-TIPS or submit a tip online at http://www.tipsubmit.com. Charles County Crime Solvers is offering cash rewards for information leading to the arrest of copper thieves.
THEFT OF BICYCLE: Sometime between April 14 to April 16, someone entered an open garage in the 7600 block of Carley Drive in Port Tobacco and stole a 2010 Cannondale Ladies Petite Quick 21 speed bicycle. The bike is white and the word Cannondale is written in orange lettering on the side. The bike had a custom seat and custom handle bars. Nothing else was reported stolen. PFC. D. Raby is investigating.
THEFT FROM AUTO/DESTRUCTION OF PROPERTY: On April 16 between 7:50 a.m. to 8:25 a.m., someone broke the windows out of two cars parked in the parking lot of St. Ignatius Church at 8665 Chapel Point Road in Port Tobacco and stole a purse from one vehicle. Witnesses described seeing a white, low rider type of pick-up truck parked in the rear of the parking lot when they arrived for services. Two white males in their twenties were in the truck. The truck was gone when church let out. It is not clear if those men were involved in the theft. PFC M. Hancock is investigating.
Charles County Crime Solvers offers rewards of up to $1,000 for information that leads to the arrest or indictment of a person responsible for a crime in Charles County. Anyone with information about an unsolved crime or the location of a fugitive may contact Charles County Crime Solvers by calling 1-866-411-TIPS, texting CHARLES + the tip to CRIMES (274637) or submitting tips online at tipsubmit.com. All individuals who provide tips through Crime Solvers will remain anonymous. Learn more at the CCSO's website.
The Charles County Sheriff's Office is a full-service law enforcement agency comprised of more than 600 police, corrections and civilian personnel responsible for protecting more than 150,000 residents. The CCSO was accredited by the Commission on the Accreditation of Law Enforcement Agencies (CALEA) in 2001 has been designated as a CALEA Gold Standard of Excellence agency since 2011. Established in 1658, the CCSO is one of the oldest law enforcement agencies in the United States. For more information, visit ccso.us.
Media Contact
Diane Richardson
301-609-6557
richardsond@ccso.us