Incident Briefings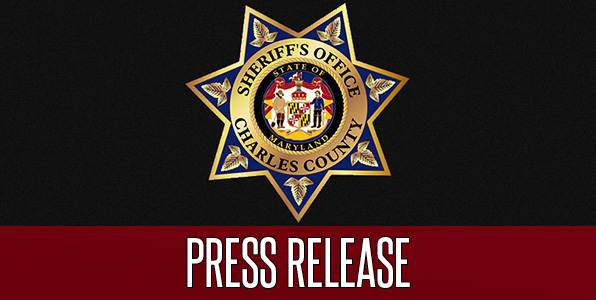 The following is a sample of recent Charles County Sheriff's Office investigations. For information about crimes not included in this report, visit CrimeReports.com and search by county, city, zip code or street address.
BURGLARY: Sometime between Feb. 25 to April 1, someone broke into a vacant building in the 4400 block of Strauss Avenue in Indian Head and stole copper wiring. POI K. Barry is investigating.
BURGLARY REPORTED: On March 31 at 3:30 p.m., officers responded to the 3000 block of Lewis Place in Bryans Road for the report of a burglary that occurred earlier that day. An unknown suspect entered the house, possibly through an unlocked door, and took a game system and a computer. POI B. Clark is investigating.
DESTRUCTION OF PROPERTY: On March 28 at 8:32 p.m., unknown suspects kicked in the front door of a house on Riverside Run Drive in Indian Head. A resident, who was inside, heard the noise and when he investigated, he observed a group of males and females, possibly in their teens, running from the area. CPL. R. Heishman is investigating.
MAN CHARGED WITH STABBING HOUSEMATE: On March 27 at 10:01 p.m., officers responded to the area of Caroline Drive and Kent Avenue in La Plata for the report of a stabbing. Investigation showed the victim and suspect, who live together, were involved in an argument when the suspect, Antoine Lionel Wills, 30, of La Plata, pulled a knife and stabbed the victim, 18. The victim was transported to a hospital where he was treated for non life-threatening injuries. Wills was charged with attempted murder and first-degree assault. Det. C. Shankster is investigating.
THEFT: On March 28 between 7 a.m. and 7 p.m., someone broke into a shed in the 12800 block of Twin Oak Drive in Waldorf and stole a blue 2011 Yamaha Raptor and a newer model trailer. POII J. Hatfield is investigating.
BURGLARY REPORTED: On March 25 between 5:30 a.m. and 11:30 a.m., someone broke into a house in the 5700 block of Dotson-Hatfield Place in Waldorf and stole a small safe. POI S. Hooper is investigating.
Charles County Crime Solvers offers rewards of up to $1,000 for information that leads to the arrest or indictment of a person responsible for a crime in Charles County. Anyone with information about an unsolved crime or the location of a fugitive may contact Charles County Crime Solvers by calling 1-866-411-TIPS, texting CHARLES + the tip to CRIMES (274637) or submitting tips online at tipsubmit.com. All individuals who provide tips through Crime Solvers will remain anonymous. Learn more at the CCSO's website.
The Charles County Sheriff's Office is a full-service law enforcement agency comprised of more than 600 police, corrections and civilian personnel responsible for protecting more than 150,000 residents. The CCSO was accredited by the Commission on the Accreditation of Law Enforcement Agencies (CALEA) in 2001 has been designated as a CALEA Gold Standard of Excellence agency since 2011. Established in 1658, the CCSO is one of the oldest law enforcement agencies in the United States. For more information, visit ccso.us.
Media Contact
Diane Richardson
301-609-6557
richardsond@ccso.us