Medication Take-Back Day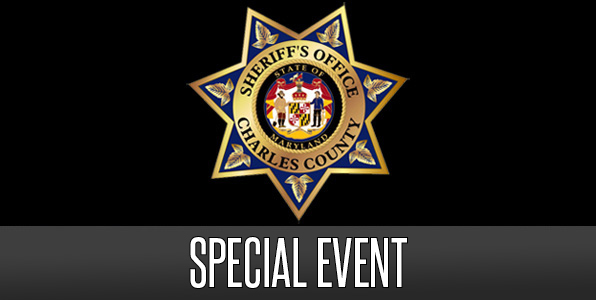 On Saturday, April 26, between 10 a.m. – 2 p.m., the Charles County Sheriff's Office will join the DEA in the National Medications Take-Back initiative – a program held twice a year, nationwide, to encourage people with unwanted prescription medications to dispose of them in a safe manner. Although the CCSO offers residents the opportunity to dispose of unwanted medications at any time, the Agency is taking part in this national event to highlight the importance of ridding homes of medicines that are no longer needed.
Medicines in the homes are a leading cause of accidental poisoning and flushed or trashed medicines can pollute our waters. Rates of prescription drug abuse are alarmingly high, particularly among teens and young adults who often get the drugs from a family member or friend, including the home medicine cabinet. "This is an important program because unwanted medicines can be disposed of in an environmentally friendly way and even more importantly, the medicines will no longer be available to people who might abuse them," said Sheriff Rex W. Coffey.
Sheriff Coffey said prescription drugs, like Oxycodone and Percocet, are popular among addicts who often turn to stealing or robbing to feed their habits. "Drug addiction has a significant impact on crime, not to mention the toll it takes on the addict, their families, and friends. It's important to get rid of the medications if you no longer need them," Sheriff Coffey said. "Over the past few years, we have collected more than 100 pounds of unwanted prescription pills that could have easily gotten into the hands of curious teens," said Sheriff Coffey.
To drop off unwanted medications, simply bring the medicines to either the Waldorf station at 3670 Leonardtown Road or the La Plata station at 6855 Crain Highway. Remove personal information from the container and drop the medicines in a locked, secured drop box located in the station's lobby. The medications will be disposed of in an environmentally safe manner.
Prescription, non-prescription, pet medicines and vitamins are accepted but they must be in tablets, capsules, and other solid dosage forms. Intravenous solutions, injectibles, and syringes are not accepted.
Media Contact
Diane Richardson
301-609-6557
richardsond@ccso.us