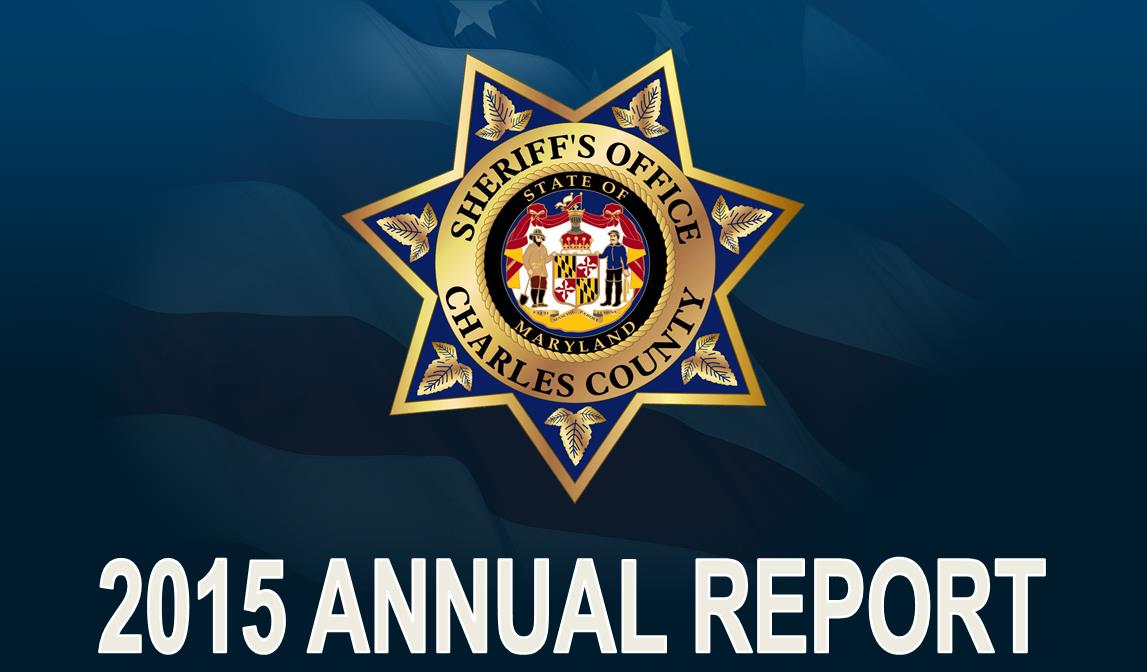 MISSION STATEMENT
The men and women of the Charles County Sheriff's Office (CCSO) are dedicated to service through superior performance. We believe mutual respect, trust and pride in our organization, combined with traditional values and innovative techniques, will ensure the community's right to a safe environment.
VALUE STATEMENTS
The men and women of the Charles County Sheriff's Office are bound by a higher standard of conduct as exemplified in the following values:
Life: We believe the protection of life is our highest priority.
Respect: We believe in individual human dignity and the preservation of human rights under the rule and spirit of law, always treating others as we would like to be treated.
Integrity: We believe in maintaining the public trust by holding ourselves accountable to the highest moral and ethical standards.
Fairness: We believe in maintaining the delivery of service that provides fair and equal treatment to all citizens without regard to age, gender, race, creed, color, religion, or national origin.
Trust: We believe in order to provide effective service we must develop and maintain the confidence of the community.
Partnerships: We believe in working in partnership with the community and each other to identify and resolve problems and issues which affect the safety of our citizens.
Loyalty: We believe in an allegiance to the community, to the organization and to each other.
Professionalism: We believe in delivering a level of service which will reflect the pride we have in our community and organization.
2014 – 2015 Year-by-Year Comparison At a Glance
| | | | |
| --- | --- | --- | --- |
|   | 2014 | 2015 | % Change |
| County Population (Census Estimate) | 154,747 | 156,118 | .89% ↑ |
| Sworn Officers | 302 | 301 | .33% ↓ |
| Corrections Officers | 153 | 143 | 6.54% ↓ |
| Civilian Personnel | 208 | 224 | 7.69% ↑ |
| Calls for Service | 258,591 | 271,363 | 4.94% ↑ |
| Arrests (Adults and Juveniles) | 11,600 | 10,655 | 8.15% ↓ |
| Motor Vehicle Citations | 55,366 | 47,920 | 13.45% ↓ |
| DUI Citations | 530 | 430 | 18.88% ↓ |
| Automobile Crash Deaths* | 3 crashes resulting in 3 deaths | 3 crashes resulting in 3 deaths | N/A |
| Alcohol-Related Crash Deaths* | 0 | 2 | 200% ↑ |
Crime Solvers: Charles County Crime Solvers is a non-profit organization that offers rewards of up to $1,000 for information that leads to the arrest or indictment of a person involved in criminal activity.  As a result of the 427 tips received through Crime Solvers in 2015, the CCSO made 55 arrests, cleared 91 cases, located 23 fugitives, recovered 64 weapons, and approved a total of $11,550 in reward money to citizens.
*Statistics do not include Maryland State Police traffic fatality investigations.
Crime statistics for Charles County, to include crimes investigated by the Maryland State Police and the La Plata Town Police, are available in the Maryland Uniform Crime Report. Citizens can also search for crimes investigated by the Charles County Sheriff's Office using CrimeReports.com, which provides citizens with near instant access to calls for service data.
Internal Affairs: Internal Affairs (IA) handled 95 cases in 2015. Of those, 13 were exonerated; 4 were unfounded; 8 were sustained; 13 were non-sustained; 1 was withdrawn (but still investigated and closed not-sustained); 2 were ultimately handled within the applicable division; 1 investigation was closed with the employee resigning under investigation; 1 was exonerated and not sustained; 1 was sustained and not sustained; 1 was unfounded and exonerated; 1 was exonerated and sustained; 2 were closed by other means; and 45 remained under investigation at the end of the year. There was 1 case of a lost badge which was not investigated and 1 inmate suicide that was investigated.  The IA cases involved 72 police officers, 24 correctional officers, 5 civilians, and 1 county employee.
The GOLD Standard: CALEA was established as a credentialing authority in 1979 through the collaborative efforts of the International Association of Chiefs of Police, National Organization of Black Law Enforcement Executives, National Sheriffs' Association and Police Executive Research Forum. It is the premier law enforcement credentialing authority worldwide.
It could be said that the Charles County Sheriff's Office (CCSO) passed its 2013 Commission on the Accreditation of Law Enforcement Agencies (CALEA) audit with flying colors, but one color has particular prominence: Gold. After completing the audit the CALEA assessors indicated that the CCSO had received the highest rating possible and was eligible for the Gold Standard of Excellence Award, which is presented to law enforcement agencies that demonstrate an exceptional level of adherence to CALEA standards.
The CCSO earned CALEA accreditation in 2001. Like all CALEA-certified law enforcement agencies, the CCSO must demonstrate continued adherence to CALEA standards by submitting annual reports and by taking part in on-site audits conducted every three years. The CCSO was successfully audited in 2004, 2007, 2010 and 2013.  At a ceremony in January 2011, CALEA announced that the CCSO had earned CALEA's Flagship status. Flagship agencies, which would later become Gold Standard agencies, are considered model CALEA agencies to which agencies initiating the accreditation process can look for guidance. In 2013, the CCSO became the first Maryland law enforcement agency to receive two consecutive perfect assessment scores.
YEAR IN REVIEW
"We take pride in protecting our community and fostering positive relationships with the citizens, businesses, community organizations, and government officials in Charles County.  Transparency and communication have been critical in maintaining trust between our Agency and those we serve. Our achievements in 2015 reflect not only our hard work but also the effort our community has invested in public safety." – Sheriff Troy D. Berry
CCSO IMPLEMENTS NEW COMMAND STRUCTURE FOR POLICE DISTRICTS: Effective October 31, 2015, Sheriff Berry and his Executive Command Staff implemented a new command structure for the Agency's four district stations.  Under the new plan, Districts 1 (La Plata) and 2 (Bryans Road) merged to become the Southern Division and Districts 3 and 4 (Waldorf) merged to become the Northern Division.
The new plan designated one Captain to lead the Southern Division and a second Captain to lead the Northern Division.  A Lieutenant was then assigned to a patrol shift in each division, managing the work of their assigned patrol squads and enhancing the Agency's command presence on the street.  The new structure also increased the number of officers patrolling the county.  "The changes mean that a commander will be available at all times, during all shifts, to help oversee Patrol Operations from the ground level. Ultimately, the change will allow us to better serve our citizens," said Sheriff Berry.
The Southern Division came under the command of Captain Daniel Gimler, a 26-year-veteran of the CCSO. The Northern Division came under the command of Captain RJ Williams, a 28-year-veteran of the Agency.
2015 NATIONAL POLICE WEEK: Each year in May, the CCSO takes part in the Police Week activities in Washington, DC, to honor and remember officers who died in the line of duty. With the loss of Corporal Jamel Clagett less than five months
prior, the 2015 Police Week had special significance to the Agency. Cpl. Clagett was killed in a single-vehicle car accident while on duty on December 21, 2014.
The 2015 Police Week festivities began with the 21st Annual Blue Mass, which took place on May 5 at St. Patrick's Catholic Church in Washington, DC. In 2014, our nation lost 127 law enforcement officers in the line of duty. The CCSO Honor Guard participated to honor their service and sacrifice, and special tribute was paid to the 10 from the Washington, D.C. Metropolitan area, including Cpl. Clagett.
On May 13, members of the Command Staff and Honor Guard attended the 27th Annual Candlelight Vigil. The event took place at the National Law Enforcement Officers Memorial and paid tribute to all law enforcement officers who lost their lives in 2014. Family and friends of Cpl. Clagett were also in attendance.
Other 2015 Police Week activities included the 36th Annual Washington Area Law Enforcement Officers Memorial Service and Police Unity Bike Tour.
MEDICATION TAKE-BACK INITIATIVE: On Saturday, September 26, the CCSO joined the DEA in the National Medications-Take-Back initiative – a program held yearly to encourage people with unwanted prescription medications to dispose of them in a safe and environmentally friendly manner.  Although the CCSO offers residents the opportunity to dispose of unwanted medications at any time, each year the Agency promotes this national event to highlight the importance of ridding homes of medicines that are no longer needed. Citizens were encouraged to drop off unwanted medications at the Waldorf, La Plata, or Bryans Road stations.
"Drug addiction has a significant impact on crime, not to mention the toll it takes on the addict, their families, and friends," Sheriff Berry said. "Over the past few years, we have collected more than 100 pounds of unwanted prescription pills that could have easily gotten into the hands of curious teens."
3RD ANNUAL REENTRY FAIR: The Charles County Detention Center (CCDC) hosted their 3rd Annual Reentry Fair on Friday, June 26.  More than 50 volunteers representing about 25 organizations from the community set up booths in the gymnasium at the Detention Center to share information with inmates that may assist them upon their release. 
The Reentry Fair was initiated in 2013 by then Cpl. Ryan Taylor, a Classification Officer at the CCDC,  whose vision was to have vendors meet at one time at the jail to talk with inmates about important services that could enable them to make better choices upon their return to the community. Cpl. Taylor has since been promoted to Sergeant while Cpl. Chris Clemons has taken on the responsibility of organizing the Reentry Fair. "We have received very positive feedback from the 112 inmates who participated this year," said Cpl. Clemons. "They enjoyed the event and found it very helpful."
"We are very proud of the work we do here at the Charles County Detention Center," said Director Susan Rice. "While our main objective is the safety of our inmates while they are here, it is vital that we educate them about the tools that are available upon their release."
CHARGES FILED IN CRYSTAL ANDERSON MURDER CASE: On March 19, Sheriff Berry announced in a press conference that Raymond Daniel Posey III, 22, of Nanjemoy, was indicted for murder in connection with the disappearance of Crystal Keyona Anderson, 29, who was reported missing in Prince George's County in August 2011, and whose remains were
found near Purse State Park in Marbury in January 2012. After three-and-a-half years of a continuous and detailed investigation, detectives linked Posey to Crystal's disappearance. Details of the investigation were presented to a Charles County Grand Jury, and on February 13, 2015, an indictment charging Posey with first-degree murder was issued. Detectives believe robbery was the motive.
"This was a tough case to investigate but our detectives and forensics staff never gave up. They worked closely with many resources and kept Crystal's mother, Angela Anderson, informed almost every step of the way. Although we can't bring Crystal back, we hope Mrs. Anderson is comforted in knowing that we care," said Sheriff Berry.
TRAFFIC OPERATIONS UNIT HOLDS DUI CHECKPOINT IN HONOR OF FALLEN OFFICER: On December 16, the CCSO Traffic Operations Unit, joined by allied agencies, conducted an impaired driver checkpoint on eastbound Berry Road, east of Jenifer School Road in Waldorf. The checkpoint was coordinated in response to the death of Montgomery County Police Officer Noah Leotta, who was struck by an impaired driver on December 3, 2015, and died December 10, 2015. Officer Leotta was working an impaired driver patrol at the time of the incident. Officers from the Community Policing Unit joined the effort by conducting impaired driver saturation patrols. Commanders from Special Operations and the Executive Command Staff assisted with a briefing and at the checkpoint site. Other officers from the Agency participated in the checkpoint using funding from a grant provided by the Maryland Highway Safety Office. The Charles County Sheriff's Office welcomed members from the Montgomery County Police Department, Maryland State Police, Maryland Transportation Authority Police, Maryland Natural Resources Police, Calvert County Sheriff's Office, St. Mary's County Sheriff's Office, La Plata Town Police, and Joint Base Andrews Security Forces, who assisted in conducting the checkpoint. A photo of Officer Leotta and a Montgomery County Police cruiser were displayed at the checkpoint along with a sign dedicating the effort to him.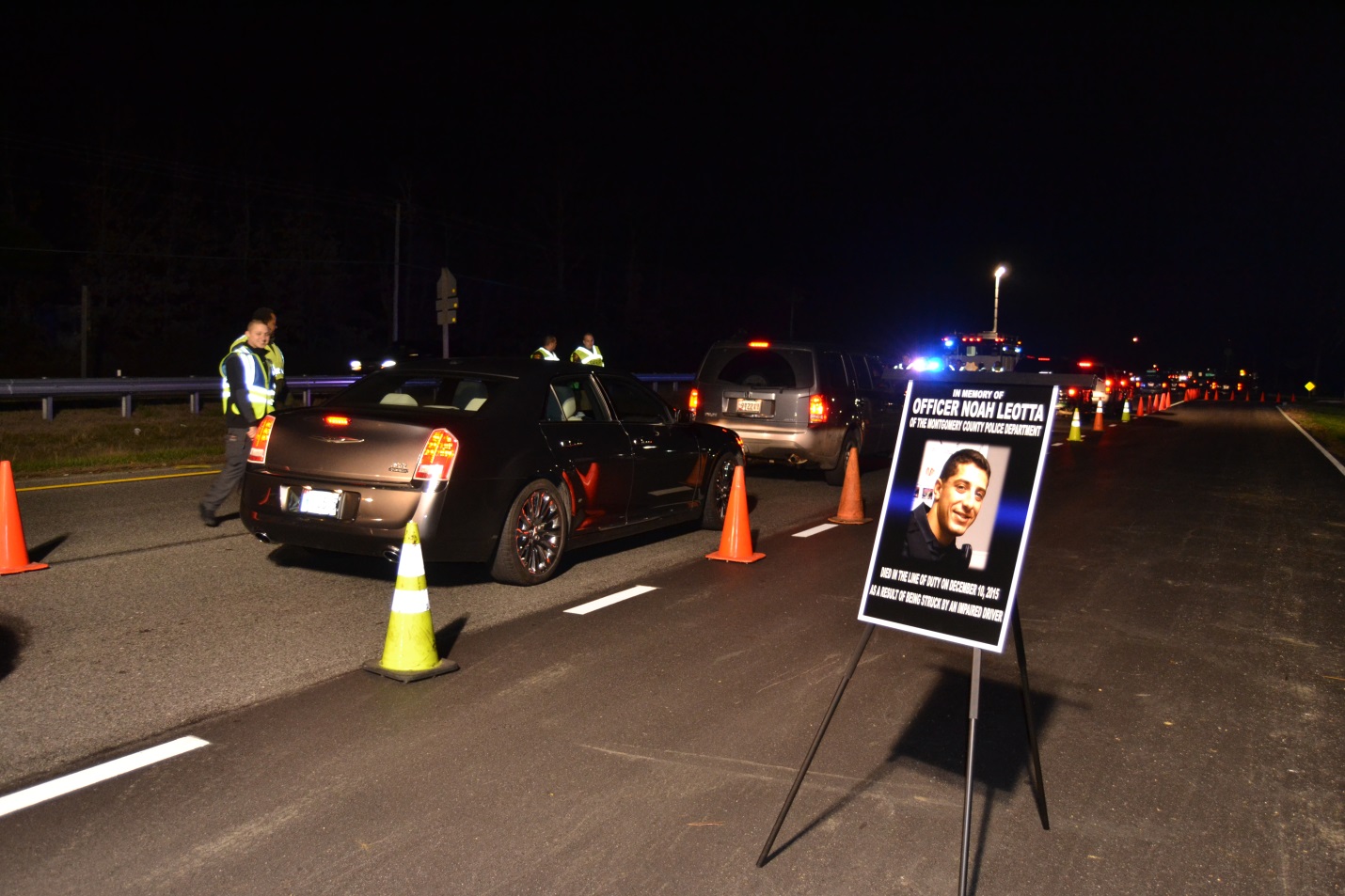 As a result of the checkpoint, 1,437 drivers were contacted. Multiple vehicles were stopped for traffic violations and equipment violations. Three vehicles were stopped for registration suspensions, and two vehicles were stopped for suspended drivers. One impaired driver was arrested, and one person was charged with drug possession.
OFFICER VERNON WARKER SAVES MAN TRAPPED IN BURNING HOME: In the early morning hours of May 25, officers were dispatched to a house fire on Greenwood Street in Waldorf. Neighbors called to say the back of a house was on fire and flames were coming through the roof. Two people had escaped – a 26-year-old woman and a 3-year-old girl – but a man was still trapped inside. Officer Vernon Warker was the first person to arrive on the scene. He confirmed an adult male was still inside. Without the benefit of protective gear, Officer Warker kicked in the screen door, forced open another door and made entry. The house was filled with heavy smoke, and the rear of the home was in flames. Officer Warker could only see inches in front of him. Upon crawling on the floor, Officer Warker noticed a pair of white socks. Soon he realized the socks were on a man who was lying on the floor unconscious.  Officer Warker dragged the man outside to the front porch where CCSO Sgt. AshleyBurroughs – who had just arrived on the scene – and a neighbor helped pull the man to the street, away from the house. The officers rolled the man to his side and opened his airway. Fire/EMS personnel arrived on the scene and provided oxygen and took over first aid for the victim, who was suffering from smoke inhalation and burns to his head and throat. The man, 44, of Waldorf, was flown to a hospital with severe injuries. Sheriff Berry stated the actions of Officer Warker were heroic and undoubtedly saved the man's life.
OFFICER HELPS RESCUE INFANT WITH DISTRESSED BREATHING: On Friday, July 31, officers and paramedics were dispatched to a home in Waldorf for the report of a 10-day-old girl not breathing. A public safety dispatcher, Kelly Wilson, stayed on the phone with the mother of the baby and began to provide first aid instruction. The mother then translated the instructions in Spanish to a relative who was trying to aid the infant. Pfc. Darin Behm, a K9 officer, was in the area when he saw the call on his in-car computer screen and responded. Upon arrival, Pfc. Behm was directed to an upstairs bedroom where he found a woman trying to help the baby breathe. The infant's face was red and she was clearly in distress. Pfc. Behm took the baby, listened and did not see her chest rise and fall. He opened her mouth and saw formula inside. He tilted her head and did a finger sweep to try to clear her airway, but that did not work. He asked for an aspirator, but there was none in the house. With the baby still struggling to get full breaths, Pfc. Behm placed his mouth over the baby's nose and mouth and gently sucked until a large chunk of the formula – about the size of a dime with thick mucus – came out, clearing the infant's windpipe. The baby's chest began to rise and fall again, and her breaths were better.
The infant, Dana, was transported to Children's Hospital as a precaution. She was discharged several hours later. The infant's mother said she was extremely grateful to Pfc. Behm, who "took control in a hectic situation" and helped her infant daughter, a twin, breathe again. Pfc. Behm, the father of a two-year-old boy, said his only thought was to open the baby's airway as quickly as possible. "I'm glad I was able to help," he said.  "It's what we do."
YOUTH OUTREACH
YOUTH CAMPS: Throughout the year, CCSO School Resource Officers coordinate and host several camps open to children in various grades.
KOPS FOR KIDS
In June, the CCSO hosted over 110 Charles County students in grades 3-5 at the annual Kops for Kids Football Camp. The free two-day camp took place at North Point High School and was made possible by the Cal Ripken Senior Foundation as well as the generosity of the Waldorf Jaycees, SMECO and Chick-fil-A. Kathy Almassy and Eileen Shlagel, registered nurses from Charles Regional Medical Center, also volunteered their time to attend to any injuries and to ensure that the children were healthy and hydrated. Children who attended the camp received instruction from officers and special guests including Michael Bibbs, former linebacker for Iowa State and the Green Bay Packers.
BADGES FOR BASEBALL
Also in June was the 2015 Badges for Baseball camp for youth in grades 6-8 held at Laurel Springs Park. Over 75 kids came out for the free 3-day camp to receive instruction from area coaches and players, participate in games, enjoy some recreational time and participate in life skills classes which taught all about sportsmanship, communication, teamwork, and making good choices. Created with the U.S. Department of Justice as a crime prevention initiative, Badges for Baseball pairs young students with police officers across the country "to play and learn," according to the Cal Ripken Sr. Foundation's website. The Charles County Sheriff's Office is the longest running police department in Maryland to host Badges for Baseball.
BASKETBALL CLINIC
Members of the School Resource Unit teamed up with the Beltway Bombers – a professional basketball team – and Charles County Public Schools to host a free two-day basketball clinic for children ages 10-12 in December at St. Charles High School, while students were on winter break. Sheriff Berry – a former basketball player for Leonardtown High School and the College of Southern Maryland Hawks – stopped by the camp for a special visit. Chaz Dudley, CEO and Head Coach of the Beltway Bombers, donated his time to the camp as well as game tickets for all 60 students. Donations were received from the Fraternal Order of Police, UTZ, and the Waldorf Jaycees. Over 60 students attended the camp, where they learned about teamwork and basketball fundamentals.
JUST SAY NO CAMP
The 27th Annual Just Say No Camp took place from August 3-6 at the College of Southern Maryland (CSM) La Plata campus. More than 40 children between the ages of 10 and 13 years old attended the camp, making it one of the program's largest turnouts. The students, who were selected by their teachers, demonstrated good behavior and consistent attendance at their school-sponsored Just Say No Club meetings.
At the free Just Say No Camp, CCSO's School Resource Unit officers discussed numerous topics with the students, including drug abuse, tobacco and alcohol prevention, and internet safety, and also introduced students to many aspects of police work. The kids had the opportunity to use evidence to solve a case, explore crime scene investigation and fingerprinting, and learn about Teen Court and other programs offered by the Sheriff's Office. The students received lunch and had the opportunity to swim in CSM's pool each day. They celebrated the conclusion of the camp with a trip to the Chesapeake Beach Water Park.
"The Just Say No program is critical to the fight against drugs, as it educates our youth about how to handle peer pressure and the importance of staying alcohol and drug free," said Sheriff Troy Berry. "I am proud of these students for being part of this program and taking a stand against drugs."
FISHING DERBY: In May, more than 120 students with the Life Skills program at 15 local schools teamed up with CCSO employees for the 6th annual fishing derby at Gilbert Run Park. Sheriff's officers, Corrections personnel, police cadets, and MSP troopers joined the youngsters for a few hours of fishing and fellowship. Officers showed the kids the ins and outs of fishing while the kids kept the officers laughing, smiling, and on their toes. The fish that students caught were returned to the water.
SHOP WITH A COP: A group of CCSO officers, Correctional officers, civilian employees, officers from the Town of La Plata, Maryland State Police, and Maryland Transportation Authority, and friends and family worked together to make Christmas a little bit merrier for nearly 100 local children  at the 8th Annual Shop With a Cop event on Saturday, December 5. Shop With a Cop pairs children from low-income families with officers who treat them to a spirited day of shopping and other holiday festivities.
The day begins when the officers transport the children from their homes to the Elks Lodge in Waldorf for breakfast. Then, in a mile-long convoy of police cruisers, the officers drive the children to Wal-Mart in Waldorf, where the officers and children shop for gifts. Each child is allotted $200, half of which they must spend on necessities like clothing, shoes and winter coats. The other half is reserved for toys, movies and other fun items. In true Christmas spirit, some of the children spend their "fun money" on gifts for family members. When the children finish their shopping, the officers return them to the Elks Lodge for lunch and a special visit from Santa while volunteers wrap the presents. Finally, the officers return the children home with their presents and full bellies.
Officers Bobby Long, Colby Shaw and Jeff Feldman introduced the program in Charles County in 2008 and have organized it each year since.
WE CARE: The We Care safe driving initiative for teens returned for its eighth year in 2015. On August 31, the first day of school for Charles County, CCSO officers, School Resource Officers and crossing guards were on hand to help ensure a safe return for all students. In addition, on Wednesday, September 2, School Resource Officers and county school staff greeted all high school drivers as they entered their school's student parking lots and passed out flyers containing important information regarding teen driving and the rules of the road.
The We Care teen safe driving campaign was introduced in August of 2008, on the first day of school, to teen drivers and their community. The program promotes safe driving through a series of checkpoints in school parking lots and school assemblies and other activities. Students create posters, develop public service announcements and help coordinate special events. Since its inception, the CCSO has seen a drastic decline in fatal car crashes involving teen drivers.
EXPLORERS PROGRAM: The CCSO Explorers Post 1658 was established in 1986 for young people interested in law enforcement and community service. Explorers participate in community service events, fingerprinting assignments, traffic and crowd control assignments, neighborhood crime watch events and other activities. Other opportunities include the National Explorer Conference, ride-alongs with CCSO officers, an annual awards banquet and group trips to Georgetown Hoyas games, Washington Capitals games, the National Zoo, Six Flags and Gilbert Run Park. Explorers have also traveled to New York through an Explorer Exchange program with the New York City Police Department. In 2015, the Explorers program was headed by Cpl. Rhett Calloway.
CRIMINAL JUSTICE PROGRAM: Headed by Cpl. Rhett Calloway, the Criminal Justice Program is offered through an alliance between the CCSO and Charles County Public Schools. A CCSO officer, who instructs the class daily at North Point High School for Science, Technology and Industry, teaches the students about all aspects of the criminal justice system from police and corrections to courts. Students study such subjects as criminal and traffic law, law enforcement procedures, how to fingerprint, first aid, physical fitness and personal safety.
Students test their skills against criminal justice students in other jurisdictions by competing in SkillsUSA each year. Students compete as individuals or as teams and are evaluated on how they respond to mock calls for service and process mock crime scenes, among other activities. In 2015, several Charles County teams placed at the SkillsUSA Regional competition, qualifying them for states. Several teams placed at the state level, qualifying them to move on to Nationals. On June 22-27, 2015, students travelled to Louisville, KY, with Officer Matt VanHorn to compete in the National SkillsUSA Championships.  One team placed 7th in the nation for the Crime Scene Investigation competition, while another team placed 11th in the nation for the American Spirit competition.
TEEN COURT: Since the Charles County Teen Court Program began in 2001 as a grant-funded pilot program, it has grown to become a local, state, and nationally recognized juvenile alternative justice program.  The program is a cooperative juvenile justice initiative of the Charles County Sheriff's Office, the Charles County District and Circuit Courts, the Maryland Department of Juvenile Services, the Charles County State's Attorney's Office, and the Charles County Public Schools.  The program is offered as a positive educational experience to divert first-time teen offenders from a pattern of criminal behavior.  The types of cases heard in Teen Court involve misdemeanor crimes such as theft, assault second degree, common law affray, traffic and civil citations.
Teen Court offers youth offenders an important "second chance" without the high cost and stigma of a permanent juvenile criminal record. Teen Court is a real justice program, run by teens for teens. There are now more than 1100 Youth Court Programs within the United States. Juveniles between the ages of 12 and 17, who commit a misdemeanor crime, are candidates for the program.  The crimes heard by Teen Court are first offenses where the respondent admits involvement, and agrees, along with their parents, to attend a disposition (sentencing) hearing consisting of a jury of their peers. The Charles County Teen Court utilizes the "community judge" model, where adult community leaders sit as judges.  This model has proven to be highly successful and effective with our youth volunteers, respondents and parents. Our community judges provide valuable guidance and insight to our staff, volunteers, and families.  Youth volunteers fill the roles of prosecutor, defense attorney, bailiff and jurors.  The volunteer-community judge oversees the courtroom procedures and is the only adult directly involved in the court proceedings.
Teen Court has successfully diverted more than 2,400 juveniles from formal criminal justice programs and continues to grow annually.  The heart of the Teen Court Program's ability to extend its benefits to the growing number of respondents has been the dedication and commitment of its adult and youth volunteers.  A number of the adult volunteers have been with the program from its inception and continue their unwavering support of the program.  Through active recruiting and publicity events, Teen Court Coordinator Sarah Vaughan has increased the number of youth volunteers actively participating in the program. The Teen Court Program has seen rapid and progressive growth in both the number of youth offenders and the recognition of the program's excellence. Teen Court has processed 2,419 cases, with a fluctuation of number of cases each year.
By the end of the 2015 calendar year, Teen Court had expanded its services in the court room. Teen Court is now staffed with eight (8) judges, nine (9) blue shirts (adult volunteers), and four (4) exit interviewers. This allowed the CCSO to run up to 4-5 court rooms without interruption to the cases coming in to the program.
COMMUNITY OUTREACH
SPECIAL OLYMPICS MARYLAND: In 2015, the CCSO raised over $56,000 for Special Olympics Maryland by hosting three separate fundraisers: the Law Enforcement Torch Run, Cops on Rooftops and the Zombie Invasion 5K. There were also many local sponsors who hosted smaller fundraising events throughout the year.
The Charles County leg of the Law Enforcement Torch Run for Special Olympics Maryland took place on June 4 in La Plata. Over $40,000 was raised in T-shirt sales for this event alone. The event was very well attended with approximately 500 participants, making it the most successful in CCSO history.
On September 26, the CCSO and Chick-fil-A Restaurants in Waldorf and La Plata hosted Cops on Rooftops. During the fundraiser, police and correctional officers from the CCSO stood on Chick-fil-A rooftops to raise awareness of Special Olympics Maryland and lowered a bucket to the ground for customers who wanted to donate money to support the organization. Torch Run T-shirts were also available for purchase. More than $1,500 was raised at this event alone.
On October 18, the CCSO, Charles County Fraternal Order of Police Lodge 24 (FOP), and Charles County Correctional Officers Association (CCCOA) hosted the 3rd Annual Zombie Invasion 5K at Laurel Springs Regional Park in La Plata. At this family-friendly event, participants had the opportunity to dress as zombies and walk or run a 3.1-mile trail. Over 40o people participated in this event, and more than $15,000 was raised.
CHRISTMAS IN APRIL: On Saturday, April 25, during the annual Christmas in April program, employees from the Charles County Detention Center (CCDC) spruced up the yard of a 91-year-old Charles County woman – the widow of a World War II veteran who fought in Iwo Jima.
CFC Michael Keeler, who selected this family for the program and is a veteran of the US Marine Corps himself, Jeff Merchant, the Work Release Coordinator at the Detention Center and a veteran of the Air Force, and Susie Rice, Director of the CCDC, purchased hundreds of flowers and plants including roses, azaleas and hostas to replace the overgrown vegetation. On Saturday, Corrections officers, commanders, nurses, civilian staff and children of CCDC employees arrived and removed the overgrowth. They painted several exterior awnings, repaired unsteady steps leading to the house, and replaced an unstable guard rail. And, they added their personal touches by purchasing two bird houses and repairing and painting other pieces of art and pottery they found in the yard.
The woman and her family, who asked not to be identified, said they were overwhelmed with the volunteers' kindness. One family member said, "This means more to our family than you will ever know. We are so grateful to the Detention Center staff, their families and children who really showed us that they cared. We really enjoyed spending time with them. They gave our mother a little slice of heaven here on Earth."
NATIONAL NIGHT OUT: On August 4, neighborhoods throughout Charles County were invited to join forces with thousands of communities nationwide for National Night Out. The women and men of the CCSO, McGruff the Crime Dog and McGruff's nephew Scruff joined residents to celebrate the communities' alliance against crime, drugs and violence.
Many neighborhoods hosted block parties with food, games, a CCSO-sponsored coloring contest and other activities, while others lit their porch lights to demonstrate their support for NNO. "National Night Out strengthens the relationship between law enforcement and the neighborhoods we serve and protect, while at the same time gives residents a chance to personally meet some of the officers who patrol their neighborhoods," said Sheriff Berry. "This is a great opportunity for citizens and officers to interact and together take a stand against crime."
For 20 years in a row, the National Association of Town Watch has recognized Charles County's participation by awarding the agency its Category II Award for Community Participation. In 2015 Charles County had 157 neighborhoods participate in National Night Out.
POLICE AND COMMUNITY WORKSHOPS: On August 14, Sheriff Berry and members of the CCSO joined community activists and members of the NAACP for a workshop on "Building Relationships of Trust—Community Policing." The training was taught by Dr. Melanye Smith, a retired commander of the Metropolitan Police Department with more than 20 years' experience and a contributing faculty member at Ashford and Walden Universities. "The program is geared towards moving each participant from their starting position along an ideological continuum by generating dialogue to enhance understanding and meaning and to create a shared vision," according to Dr. Smith's biography.
"Dr. Smith has put together a program that engages officers and citizens in conversation about perceptions and realities, split-second decision-making and building trust within communities. We are a proactive agency, and this type of training will no doubt serve our agency and community well," said Sheriff Berry.
The training that took place on August 14 kicked off a series of additional workshops in which community members were invited to participate, with the goal of having all sworn officers participate in the training as well. Before the end of 2015, 6 workshops were held in which sworn officers and citizens participated.
CHRISTMAS CONNECTION: The CCSO continued its annual tradition as members helped the Children's Aid Society gather toys and load up trucks for Christmas Connection – a local program that provides clothing, shoes, essentials and even toys to families in need. In November, CCDC employees held a toy drive to support the cause, raising thousands of dollars'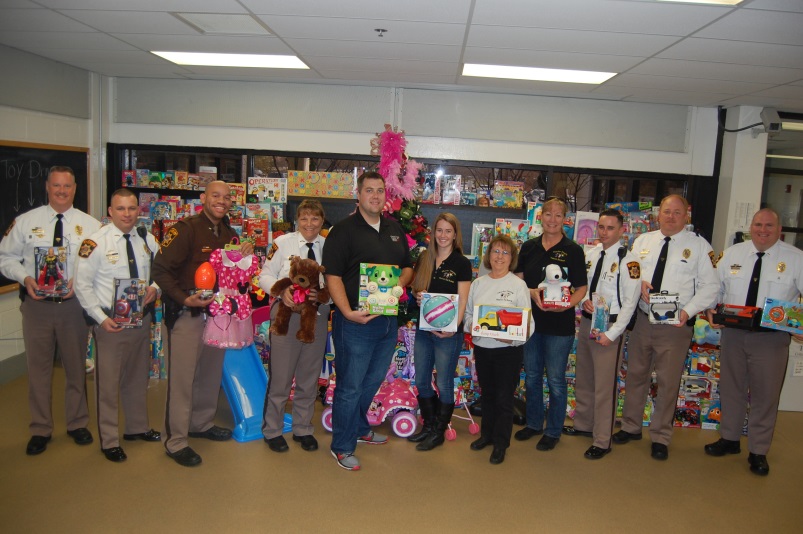 worth of toys for children in need. In December, sworn officers, correctional officers, and civilian employees assisted in loading up the toys and other donated items, both from the CCDC and those that had been collected throughout the year. Items were then delivered to a local church, where they were organized by appropriate age and size. During the week of Christmas Connection, officers assisted families by helping them find the items they would need and loading up their vehicles.
"We are very privileged to be able to lend a hand to this wonderful program," said Sheriff Berry. "It is always a humbling reminder to be thankful for what we have."
In 2015, more than 1,000 local families and over 2,000 children benefitted from Christmas Connection. The CCSO is committed to helping families all year round.
AWARDS AND ACCOLADES
HONORING OUR OWN: The CCSO honored 17 retirees and 74 award recipients at its Annual Awards and Retirement Banquet in November at the Waldorf Jaycees Community Center. Mr. William Saunders, a retired police captain and current Firearms Instructor, served as the master of ceremonies. The CCSO Color Guard presented the colors and Dr. Steven Davis, a CCSO Chaplain, delivered the invocation and benediction. 
Honored for their career service were Lt. Ralph Acquaviva, 24 years; Lt. Edward Godwin, 33 years; Director Pamela Dottellis, 32 years; Sgt. Robert Cranford, 32 years; Lt. Col. Robert Cleaveland, 30 years; Patricia Sanders, 20 years; Cpl. Lee Potter, 21 years; Lt. Peter Wearmouth, 32 years; Cfc. Sean Davis, 9 years; Lt. Randolph Thompson, 21 years; Cpl. Aaron St. Germain, 11 years; Capt. Michael Klotz, 27 years; Quartermaster Cathy Rickett, 22 years; M/Sgt. Carl Rye, 29 years; M/Sgt. P. Scott Willis, 27 years; M/Sgt. Jeffrey Bryant, 33 years; and Lt. Cecilia "Bonnie" Johnston, 30 years.
A Silver Medal of Valor was presented to Pfc. Vernon Warker for his brave actions that saved the life of a man who was trapped inside a burning home.
A Bronze Medal of Valor was presented to Officer Samuel Hooper for his quick thinking and tactical approach which helped prevent multiple officers from being seriously injured or killed by an armed man.
Meritorious Awards, Lifesaving Awards, Sheriff's Awards, and Certificates of Commendation and Appreciation were also presented at the banquet. A Memorial Award was presented in honor of Cpl. Jamel Clagett.
The Waldorf Jaycees donated the use of its community center and provided the meal and dinner service.
WORLD POLICE AND FIRE GAMES: Members of the CCSO were proud to participate in the 2015 World Police & Fire Games in early July. A total of 7 officers competed and won a total of 10 medals. The medal count breakdown was as follows:
1st Place (2): Officer Clay Collins (Sub Grappling – Mens – Novice – 18+) and Cpl. Renee Cuyler (Police Service Dogs – Explosives Detection Competition – Vehicle Search)
2nd Place (2): Officer Rodney Horrocks (Motocross – Unisex – Motocross – 30-34 – Dirt Bike) and Sgt. Ralph Nasatka (Police Service Dogs – Narcotics Detection Competition – Building Search)
3rd Place (3): Cpl. Renee Cuyler (Police Service Dogs – Narcotics Detection Competition – Vehicle Search) and Sgt. Ralph Nasatka (Police Service Dogs – Narcotics Detection – Luggage Search AND Overall)
4th Place (3): Sgt. John Elliott (Golf – Men's 18+) and Officer Rodney Horrocks (Motocross: Cross Country – 18+ – Expert – Grand Prix AND 18+ – Expert – Dirt Bike)
Also participating were Sgt. Chris Schmidt in several Darts competitions and Officer Matt VanHorn in several Angling competitions. Over 12,000 athletes from 70 countries competed.
MARYLAND SHERIFFS' ASSOCIATION AWARDS DEPUTY OF THE YEAR FOR VALOR TO CCSO SERGEANT: In September, the CCSO was proud to announce that Sergeant Mike Clark had been recognized as "Deputy of the Year for Valor" by the Maryland Sheriffs' Association. Sgt. Clark was honored at the MSA's annual conference for his exceptional courage far above and beyond the call of duty while on a dangerous call dealing with a suicidal subject in 2014.
FOUR CCSO EMPLOYEES NOMINATED FOR SOUTHERN MARYLAND WOMEN'S LEAGUE WOMEN OF IMPACT AWARD; CCDC DIRECTOR SUSAN RICE NAMED WINNER: The Southern Maryland Women's League held its Women of Impact Awards Ceremony and Dinner on Friday, October 23, 2015, at the Waldorf Jaycees Community Center.  A total of 45 exceptional women from all over Southern Maryland were nominated for awards, four of whom were CCSO employees. Charles County Detention Center (CCDC) Director Susie Rice, Pfc. Katie Goddard and Pfc. Tiffany Smith were each nominated for the First Responders/Healers Award.  Ms. Sarah Vaughan, Teen Court Coordinator, was nominated for the Community Contributor Award.
At the Awards Ceremony, Director Susie Rice was named the winner of the First Responder/Healer category.  Director Rice began her career as a Correctional Officer at the CCDC, but her work reached far beyond. She has volunteered in countless charitable organizations throughout the region and has been a supporter of National Night Out, American Cancer Society, United Way, Special Olympics, Christmas in April, the Charles County Fair, and the Muscular Dystrophy Association.  Retired Lieutenant Bonnie Johnston said, "Director Rice is the consummate professional who cares, and it shows not only to Sheriff's Office employees, but to the community as well."
"We are fortunate to work with so many women who are not only impactful in their careers with the CCSO, but also in our community," said Sheriff Troy Berry. "We are very proud of Director Rice and each of the nominees for their efforts throughout the year, which have made a mark in Southern Maryland and beyond."
MARYLAND POLICE TRAINING COMMISSION AWARDS "INSTRUCTOR OF THE YEAR" TO THREE CCSO OFFICERS: On October 8, 2015, the Maryland Police & Correctional Training Commissions held its 15th Annual Instructor's Conference. This organization is "committed to the continuous improvement of these professions to better provide for the health, welfare and safety of the people of Maryland." At this conference, officers from all over the state (including three from the CCSO) were recognized for their work as Academy and Non-Academy instructors. Corporal Jeremy Hebb, an instructor for the Southern Maryland Criminal Justice Academy (SMCJA), received an Academy Instructor of the Year award. Correctional Officer First Class Julie Young, a Field Training Officer (FTO) at the Charles County Detention Center (CCDC), and Mr. William "Bill" Siko, a part-time Firearms Instructor for the SMCJA, received Non-Academy Instructor of the Year awards.
"These three instructors are very deserving of this recognition," said Captain Michael McGuigan, then Commander of the Training Division for the CCSO. "They are respected by the trainees and their peers for their dedication."
CCSO OFFICERS GRADUATE U.S. PARK POLICE MOTOR SCHOOL: Three officers from the Charles County Sheriff's Traffic Operations Unit completed the U.S. Park Police's (USPP) Basic Motor Officer School. Sgt. Jon Burroughs, Cpl. Kristian Syvertsen, and Pfc. Craig Collins participated in the 80 hour intensive program. The USPP provides training to local, state and federal agencies across the United States. They are recognized as the gold standard in motor schools and have trained motor officers internationally as well.
TRAFFIC OPERATIONS UNIT OFFICERS RECOGNIZED: Several officers within the CCSO Traffic Operations Unit were recognized during the month of September for their outstanding work by statewide organizations.
The Maryland Highway Safety Office (MHSO) hosted its Smooth Operator awards luncheon in Glen Burnie, MD, to acknowledge the outstanding law enforcement efforts of the 2015 Aggressive Driving Campaign. Cpl. Shayne Stanley and Cpl. Kristian Syvertsen both received awards, along with other law enforcement officers from the many participating agencies in Maryland and the District of Columbia.
Sgt. Jon Burroughs, Cpl. Stanley and Cpl. Syvertsen, along with 51 other law enforcement officers from all over Maryland, earned the Maryland Highway Traffic Safety Office's Traffic Safety Specialist (TSS) Award.  The TSS program is a statewide recognition of police officers who have attained distinctive levels of experience, training and proficiency in Highway Safety and Traffic Enforcement methods and procedures. The TSS Designation is awarded by the Maryland Police and Correctional Training Commissions (MPCTC), and the program is open to all police officers, deputy sheriffs and state troopers from all Maryland law enforcement agencies and to certain federal law enforcement officers.
Cpl. Brad Saunders, a Drug Recognition Expert (DRE), received a meritorious recognition award from the MHSO for the volume of DREs (Drug Recognition Evaluations) he conducted during the 2014 calendar year. After becoming certified in July 2014, Cpl. Saunders completed 14 evaluations in the last few months of the year. The MHSO also awarded Pfc. Andrew Fenlon for making the most DUI arrests in Charles County (33 in total) in 2014. Both officers were nominated by Sgt. Tom Woodward, a retiree of the Maryland State Police, who is the State Coordinator for the Maryland DRE Program.
"These officers work very hard to go beyond what is expected of them," said Captain Kevin Barrows, Commander of the CCSO Special Operations Division. "It is great to see their achievements recognized."
"The men and women in our Traffic Operations Unit dedicate themselves to the endless task of keeping Charles County's roadways safe," said Sheriff Berry. "We are proud of each and every one of them and thankful for their service."
OUTSTANDING FUNDRAISING: The CCSO was honored with an award for raising the most money in T-shirt sales for the Law Enforcement Torch Run benefitting Special Olympics Maryland. This marked the eighth consecutive year the CCSO won the top sales award in the state.
STATE'S ATTORNEY'S OFFICE AWARDS: Members of the CCSO attended the State's Attorney's Office of Charles County's Awards Ceremony on Friday, December 11 at the Greater Waldorf Jaycees. Three officers from the CCSO were honored at the event: retired Sergeant Jeff Bryant, Corporal Chris Shankster and Pfc. Vernon Warker. The Honorable Anthony B. Covington gave opening remarks and presented the awards.
Retired Sgt. Jeff Bryant was awarded the Special Service Award for his professionalism and dedication to his position at the Charles County Court House, where he served as the Administrative Sergeant. He recently retired from the CCSO after more than 33 years of service.
Cpl. Chris Shankster, who is a detective in the major crimes unit, was named Detective of the Year. His passion, consistency in completing thorough investigations, and relentless pursuit of obtaining justice for victims were all noted. Cpl. Shankster has been with the CCSO for nearly 18 years.
Pfc. Vernon Warker was named Patrolman of the Year for many different reasons, but most of all for the courage he displayed in May of 2015. Pfc. Warker was the first on the scene of a house fire in Waldorf and learned that there was still one person trapped inside the house. Without hesitation or any protective gear, Pfc. Warker pushed open the locked front door, went inside, and dragged the man out to safety, saving his life.
"We have an excellent working relationship with the State's Attorney's Office and were honored to attend their event," said Sheriff Troy Berry. "We are very proud of these officers as well as the rest of our employees. It is always great when they receive recognition from other organizations."
CHARLES COUNTY VEHICLE RODEO WINNERS: Members of the CCSO participated in the 5th Annual Health and Wellness Fair sponsored by the Charles County Government at Laurel Springs Park in October. Part of the event included a vehicle rodeo which promotes safe driving and complete control of a vehicle. Sgt. William Welch, Pfc. Stephen Duley, and Cpl. Travis Yates took first, second and third place, respectively, in the police class vehicle skills test.
ABOUT OUR DIVISIONS
With an effective blend of proud traditions and innovative ideas, the Charles County Sheriff's Office operates as the primary law enforcement agency in Charles County and provides all services associated with police departments and sheriff's offices and also operates the Charles County Detention Center. The CCSO employs more than 600 sworn, corrections, and civilian personnel, making it one of Charles County's largest employers.
Sheriff Berry's many responsibilities are assigned by the Maryland State Constitution, the common law and statutory laws of the State of Maryland. The Sheriff executes his responsibilities through the Office of the Sheriff, which oversees, guides, and directs all components of the CCSO and its nine divisions.
The Sheriff receives assistance from his Chief of Staff and two Assistant Sheriffs. Mr. Phil Hinkle serves as Chief of Staff and Majors David Saunders and Christopher Becker serve as the Assistant Sheriffs of Administration and Operations, respectively.
Sheriff Berry's Command Staff also includes:
Office of Professional Responsibility: Capt. Michael Almassy
North Patrol Division: Capt. Richard J. Williams
South Patrol Division: Capt. Daniel Gimler
Special Operations Division: Capt. Kevin Barrows
Criminal Investigations Division: Capt. James Whitcraft
Information Services Division: Capt. Michael McGuigan
Special Services Division: Capt. John Caywood
Executive Services Division: Capt. Stephen Salvas
Training Division: Capt. Kevin Leahy
Administrative Services Division: Director Brian Eley
Corrections Division: Director Susan Rice
Office of the General Counsel: Mr. Christopher Welsh
The Media Relations Office publishes the Charles County Sheriff's Office's Annual Report. More information about the CCSO including our history, a tribute to our fallen officers, crime prevention programs, and news and events is available on our website. Those with questions or comments about this report or other matters are encouraged to contact us.
ALL GAVE SOME, SOME GAVE ALL
Deputy Sheriff Lawrence H. McParlin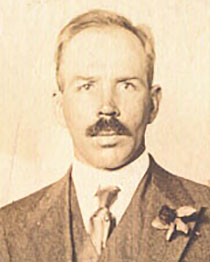 Deputy Sheriff Lawrence McParlin is the first Charles County Sheriff's officer known to have fallen in the line of duty. On May 21, 1918, a short time after becoming a police officer, Deputy Sheriff McParlin and Metropolitan Police Department Officer John Conrad attempted to serve a court summons in Washington, D.C. As they entered the building, the suspect, who was wanted, shot and killed both officers.
Patrolman First Class Dennis L. Riley, #49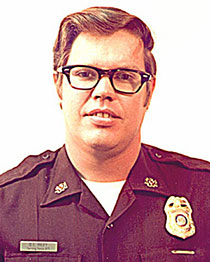 On January 11, 1977, PFC Riley was killed in a crash at the intersection of Route 228 and U.S. Route 301 in Waldorf. As he waited for a traffic light to change, a tractor-trailer fuel tanker skidded to a stop and overturned on his cruiser, killing him instantly. PFC Riley was survived by a wife and four children.
Sergeant Francis "Leo" Yates, #40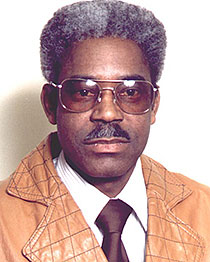 On June 8, 1988, Sgt. Yates suffered a fatal heart attack as he left the Charles County Courthouse. He was survived by a wife and four children.
Sergeant Joseph E. Stine, Jr., #62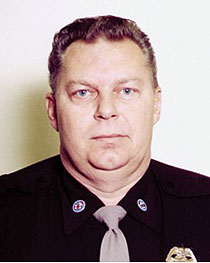 On May 12, 1990, Sgt. Stine arrested a disorderly subject and transported the resisting prisoner to the Charles County Detention Center. Sgt. Stine then collapsed and suffered a fatal heart attack. He was survived by a wife, two children and three step-children.
Sergeant Timothy C. Minor, #109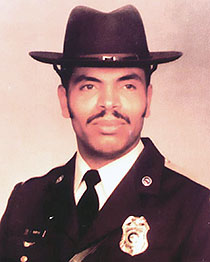 On February 12, 1996, Sgt. Minor was killed when a vehicle pulled in front of his police motorcycle on Route 257 in Newburg as he was responding to a call near Cobb Island. Sgt. Minor was survived by a wife and two children.
Station Clerk Willard C. Keesee, #1123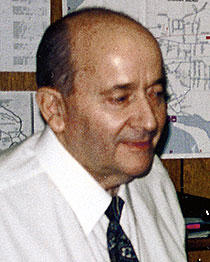 On January 23, 1998, Mr. Keesee was on-duty at the Indian Head District Station when he suffered a fatal heart attack. He was survived by two sons and a daughter.
Corporal Jamel L. Clagett, #447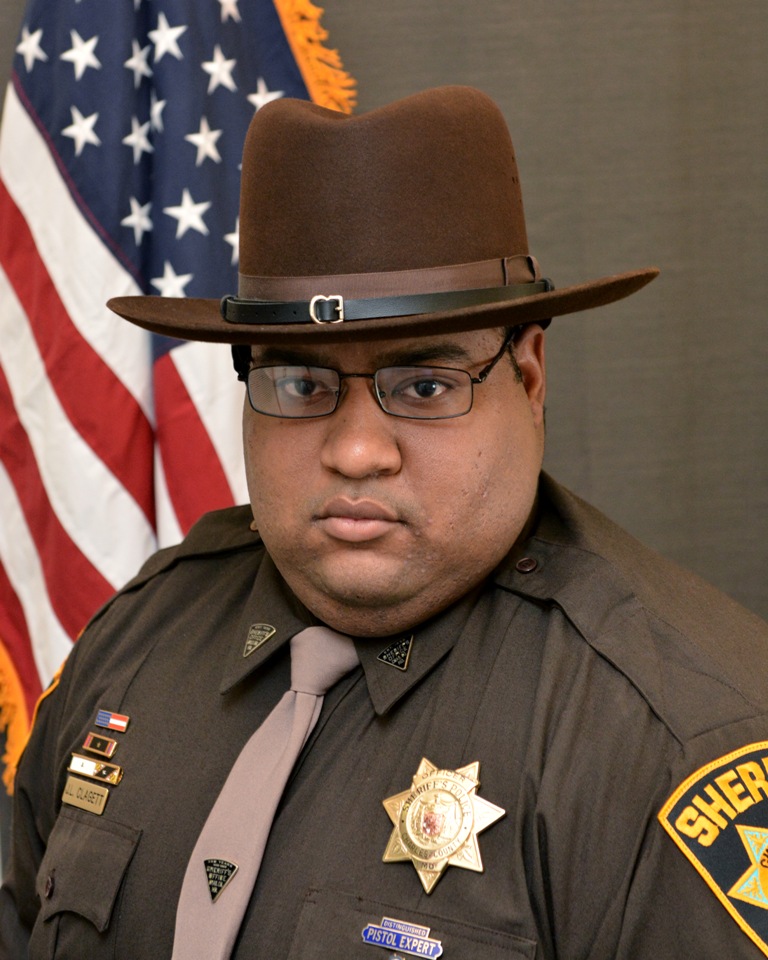 On December 21, 2014, Cpl. Clagett was killed in a single-vehicle crash on Route 218 near Route 641 in King George, Virginia, while returning home from working a midnight shift. He was survived by his mother, two brothers, and a sister.