DATE: March 6, 2018          
CONTACT:
Diane Richardson
Media Relations Office
301-609-6557
The Charles County Sheriff's Office is reminding people to take precautions when using their credit or debit card at an ATM and to be aware of skimmers, which are devices placed directly over the ATM's card reader slot to illegally record personal data and PIN information as it is entered. Skimming devices can be placed on ATMs and other machines very quickly and inconspicuously. In fact, suspects often place the devices on machines during the overnight hours. Or, if a device is placed on an indoor machine, the suspects generally distract employees while another suspect inserts the device.
On February 24, Charles County Sheriff's officers were alerted of a skimming device that had been placed on an ATM at the Dash-In located at 6985 Indian Head Highway in Bryans Road. So far, no one has reported any illegal activity, but people who may have used that machine are urged to check their bank accounts and report anything suspicious.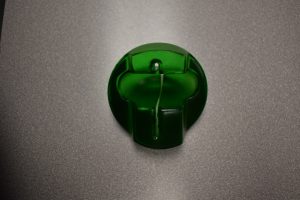 Skimmers allow criminals to obtain personal identification numbers and the encoded data on the magnetic strip of a debit or credit card. Once the skimmer has been placed on a machine, suspects use a small hidden camera to record the transactions. They can see the victim's PIN number as it is entered and obtain all of the encoded data, which gives them access to someone's account.
These devices have been utilized by criminals for several years, throughout the country, and have been located onmany types of machines in which a credit or debit card is likely used, such as ATM's and even gas pumps.
Skimming devices come in all shapes and sizes. To see what some look like, click on this link:  https://www.fbi.gov/news/stories/atm-skimming
Anyone who suspects they have found a skimmer should notify a store or bank manager and report suspicious activity to police.