Charles County Sheriff Troy D. Berry is pleased to announce CCSO Detective Jack Austin and Captain Stephen Salvas were honored by the Center for Abused Persons (CAP) for their outstanding work in domestic violence cases and domestic violence prevention. Detective Austin and Captain Salvas were among eight men – including community leaders and community members – who were recognized at an awards ceremony hosted October 13. The theme of the banquet was "Men Making a Difference," and nominees were selected based on their contributions to domestic violence prevention and awareness programs.
During the ceremony, Michelle Bradford, President of the Board of Directors at CAP, welcomed guests. Pastor Steve Davis, CCSO Chaplain, gave the invocation. Garcia Buckley, Board Vice-President, introduced the three guest speakers: Gordon Braxton – an activist who focuses on respect and accountability among adolescents and an advocate for preventing domestic violence; Delegate C. T. Wilson, a legislator for Charles County and local attorney who spoke about his own experience of sexual child abuse while growing up in a foster family; and Pastor Steve Davis of The Worship Center, who commented on the importance of ministering to those who have suffered from violence inside the home. Pastor Davis also introduced a man who suffered from physical abuse inside his home during his childhood. The man spoke about the importance of promoting healthy relationships and raising awareness of the warning signs of an unhealthy relationship.
Annette Gilbert Jackson, Executive Director for CAP, spoke about the impact domestic violence has on victims, and she highlighted the importance of taking advantage of all of the resources available. She also presented Captain Salvas with a special Member Acknowledgment Award for his continuous support of the CAP program. "Captain Salvas has been critical to the success of CAP. He is always willing to go those extra miles to make sure our events are successful and that our program moves forward. He is a strong voice for victims of domestic violence."
The following men were presented awards for their dedication and commitment to bringing domestic violence awareness and prevention to the forefront:
Detective / Corporal Jack Austin – Law Enforcement
Detective Austin is assigned to the Major Crimes Unit of the Charles County Sheriff's Office. For this award, Detective Austin was recognized for his investigative efforts into the attempted murder and brutal physical and sexual assault of a woman in La Plata by her boyfriend, who was the father of the woman's young son. The details of this incident were horrific and beyond comprehension to police officers and prosecutors alike. For approximately five hours, the victim was bound, tortured, and assaulted – which included a period of time the suspect pushed several of the victims' teeth out of her mouth, one-by-one, with his thumb. The victim was eventually able to convince her attacker to let her use the bathroom. Only then was she able to escape through a window. The investigation was assigned to Detective Austin, who worked tirelessly on the case to ensure the suspect was prosecuted to the fullest extent. At his trial, the suspect was found guilty and was sentenced to life in prison plus 30 years.
Since the attack, Det. Austin has maintained contact with the victim and has been a valuable resource to her, even during his off-duty time. The victim credits Detective Austin, among others, with helping her turn her life around and move in a positive direction.  For his exceptional work on this and every domestic case he investigates, Detective Austin was awarded the Making a Difference Award in the Law Enforcement category.
Pastor Steve Davis – Clergy
Pastor Davis is the pastor of The Worship Center in Bryans Road, MD.  As recently as last year, Pastor Davis wrote an article that appeared in the Methodist Men's Magazine; the article was entitled, "Putting an End to Domestic Violence."  In the article, Pastor Davis argued against domestic violence from a biblical perspective, and he shared what parishioners can do to ensure the safety of victims who are suffering in these situations. Additionally, Pastor Davis' church also hosts Celebrate Recovery, a biblically-based program that helps participants overcome their "hurts, hang-ups, and habits." Participants include victims of abuse, alcoholics, and others who are working through a Christ-centered, forward-looking recovery process.  Founded by Pastor Rick Warren, who serves at Saddleback Church and who wrote The Purpose-Driven Life, Celebrate Recovery is offered at The Worship Center and at many other churches world-wide.
For his work in bringing attention to domestic violence through his writing and his pastoral ministries, the Making a Difference Award in the Clergy category was presented to Pastor Davis.
Marvin Marion – Military
As a veteran of the United States Army, Marvin Marion has been making a difference in the fight against domestic violence and in the lives of women in Charles County. Throughout his life, he has witnessed the effects of domestic violence on those he loves.  While a member of the military, he was an outspoken supporter and promoter of the Family Advocacy Program, which is dedicated to the prevention, education, prompt reporting, investigation, intervention, and treatment of spousal and child abuse.  The Family Advocacy Program provides a variety of services to soldiers and families to enhance their relationship skills and improve their quality of life.
Marion holds black belts in the Tae-kwon-do and Shotokan martial arts disciplines, and he co-owns Velvet and Steel Fitness in Waldorf, where he currently teaches quarterly self-defense classes.  These classes are open to the community and are free of charge to all attendees.  Marion uses this platform to not only arm women with defense techniques to help them protect themselves, but to also bring awareness to women on issues of domestic violence, rape, and abuse, as well as areas such as health and wellness.  He states often that women should be "treasured and treated as queens, because God did not put them here to be battered but rather to be cherished."
For these reasons, Mr. Marion was awarded a Making a Difference Award in the Military category.
Irwin Raiman – Community Service
Mr. Raiman was honored for his work with the Silent Witness Project.  Raiman is a local building contractor and the husband of Rosemary Raiman, who along with Fern Brown founded the Silent Witness Project of Charles County, MD.  Raiman has supported his wife as an advocate against domestic violence for many years. Using his skills as a carpenter, he created life-sized cut-outs of women for the Silent Witness Program.  These cut-outs, made from wood and painted red, stand as symbols for women who were tragically killed by domestic partners.
The Silent Witness Program is a leading voice in honoring the lives of domestic-related homicide victims through family support, community connections, and advocacy for change.  Rosemary Raiman leads the charge in Charles County, and her husband supports her efforts in every way behind the scenes.  Together, they are a formidable team in the fight against domestic violence.  Rosemary once said, "I could never do what I do as an advocate for victims, if my husband didn't do what he does for me."
For his work in support of the Silent Witness Program of Charles County, Raiman received the Making a Difference Award in the Community Service category.
Stephen Stowers and Joseph Stine – Health / Medical
Mr. Stowers and Mr. Stine were honored for their work with domestic violence victims in the Emergency Department at the University of Maryland – Charles Regional Medical Center. Last year, the medical center embarked on a mission to implement a hospital-based Lethality Assessment Program (LAP). Stowers and Stine, both of whom are Registered Nurses in the Emergency Department, were among the first to be trained in the LAP protocol.  Together, they then collaboratively established a training program for the Emergency Department staff, developed an electronic medical record documentation process, wrote policy, and created forms to be utilized.  They then led the training of more than 60 nurses on the LAP protocol.  Since October of last year, Stine and Stowers have been instrumental in educating and motivating staff in using the LAP process with patients who are victims of domestic violence.  Their commitment to this program and these victims is admirable and has resulted in the successful implementation of the Lethality Assessment Program at the University of Maryland – Charles Regional Medical Center.  In the past year, 73% of patients screened through the hospital's LAP program were considered High Risk; of those, 22% met with or spoke to a victim advocate; and of those in contact with an advocate, 60% went into services with the Center for Abused Persons. The roles of Stowers and Stine in developing and promoting this hospital-based program have made an impact in the lives of victims.
For their diligent work in successfully bringing the Lethality Assessment Program to the Emergency Department at the University of Maryland – Charles Regional Medical Center, a Making a Difference Award in the Health / Medical category was presented to Stowers and  Stine.
Maryland Delegate C.T. Wilson – Public Outreach
Maryland Delegate C. T. Wilson was honored for making a difference in the lives of people through his work as a writer, speaker, and legislator.  Delegate Wilson is the author of 10,000 Hills: A Little Boy's Journey, a graphically detailed book chronicling the years of sexual abuse he endured as a child in the foster care system.  All proceeds of his book are donated to foster care and child abuse organizations.  Child abuse is domestic violence, and every time Delegate Wilson discusses his experience or donates to a child abuse organization, he is advocating for all victims of domestic violence.  Additionally, he has supported the Center for Abused Persons by participating as a panelist at a previous breakfast fundraiser, where he shared his experience, discussed abuse issues, and spoke of his passion for all young girls to believe in themselves and become independent women.
For his work as a writer, speaker, and legislator bringing attention to issues of child abuse and domestic violence, a Making a Difference Award in the Public Outreach category was  presented to Maryland Delegate C. T. Wilson.
The Honorable Anthony Covington – Government/Politics
Mr. Covington was honored for his work as the State's Attorney for Charles County, MD.  Since his election in 2010, Covington has been a strong partner in our fight against domestic violence. One of his first hires was a first-of-its-kind Domestic Violence Coordinator to serve directly out of the State's Attorney's Office.  Covington was a founding member of the Charles County Domestic Violence Fatality Review Team and also served as its first Chairman.  He has been an outspoken supporter of the Center for Abused Persons, speaking every year at its Candlelight Vigil during Crime Victims' Rights Week.
For his work as Charles County State's Attorney in prosecuting crimes of domestic violence, Covington was awarded the Making a Difference Award in the Government / Politics category.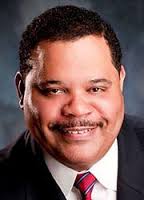 Captain Stephen Salvas – Special Award/CAP Member Acknowledgement
Captain Salvas, a 22-year-veteran of the CCSO, was nominated to receive a Making a Difference Award from the Executive Director of CAP and the Board of Directors. He has served on the Board of Directors for the Center for Abused Persons for six years and is the current Chairman of the Domestic Violence Fatality Review Team. He also serves as the Board's secretary and takes minutes of all meetings.
Captain Salvas is deeply committed to other outreach programs. He is a member of the Charles County Advocacy Council for Children, Youth and Families and is a member of the CSM Advisory Council.  He serves on the Board of Directors of the United Way of Charles County, and he serves on the Southern Maryland Food Bank's Meals of Hope Committee.  He works closely with Lifestyles of Maryland to ensure the smooth transition of help from the police and churches to their clients.
Ministry has always been a big part of Captain Salvas' life. During a speech at his graduation ceremony from the police academy, he mentioned that "being a police officer means being a minister of the law and that serving people should always come first."  He has been continuously teaching the married couples class for the past six years at Grace Church in Waldorf, and for the past five years he and his wife have hosted a community outreach weekend for married couples every February.
Captain Salvas currently serves as Commander of the Executive Services Division. A former Hostage Negotiator, Captain Salvas has also served in Community Services and the Criminal Investigations Division, where he specialized in child abuse cases.  It was as a Child Abuse Detective that he submitted a legislative proposal that was eventually passed into the law.  As a result, a loophole was closed in Maryland law that kept some child sexual offenders from being charged criminally.
For working on the front lines and behind the scenes on domestic violence awareness, Captain Salvas was awarded a Men Making a Difference Award for his guidance, commitment, and compassion to accomplish all that must to be done in this field.
Gordon Braxton – Certificate of Appreciation
The Board of Directors for the Center for Abused Persons also thanked Gordon Braxton, who served as one of the featured speakers. He is a graduate of the University of Virginia and the Harvard Graduate School of Education. Braxton was introduced to sexual violence prevention as a peer-educator in an all-male, anti-violence group at UVA where he graduated with the Algernon Sidney Sullivan Award, the University's highest award for humanitarian service. He blogs about manhood and male violence prevention at www.alliedthought.com.  His efforts to address violence against women through his blog and other community outlets are making a positive difference, especially in the lives of young men.
The ceremony was closed with a benediction from Pastor John Lewis of Point of Change Jail and Street Ministry.