CCSO Receives Grant for Unmanned Aerial Systems Training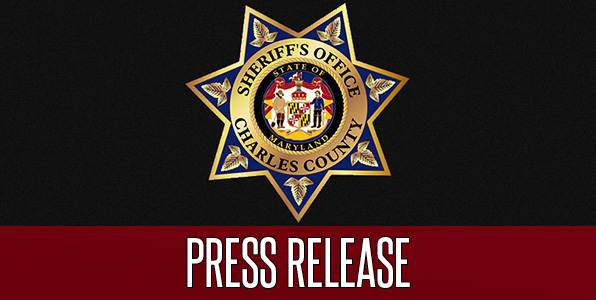 Charles County Sheriff Troy D. Berry is pleased to announce the CCSO has received a grant from Local Government Insurance Trust (LGIT) to fund training of Unmanned Aerial Systems (UAS). "UAS have proven to be an extremely effective and efficient tool for first responders, while operating at a fraction of the cost typically seen with manned aircraft platforms. While the potential missions for UAS continue to grow, Charles County plans to utilize it for community outreach and demonstrations, active shooter situations, accident investigations, tactical / rescue operations, emergency and disaster response, hazardous material incidents, hostage negotiations, and calls for missing or lost person(s), among others," Sheriff Berry said. Timothy Ailsworth, Executive Director of LGIT said, "Charles County is one of our largest members, and they are leaders in advancing the use of technology. We are glad to help make this training happen."
In order to develop, maintain and operate the best and safest program, the CCSO must meet or exceed the standards set forth by the Federal Aviation Administration (FAA). "One of these standards mandates that all UAS pilots receive formal UAS training in pre-flight safety considerations, airspace and piloting practices. Creating a solid foundation is essential not only because it ensures that best practices are followed, but it also significantly increases safety and reduces liability," said Lt. David Kelly, a CCSO commander and licensed pilot.
As first responders in Charles County, the Department of Emergency Services and the Charles County Sheriff's Office have partnered together to best implement and maximize resources. "We are on the forefront of UAS technology and have found ourselves on the leading edge of seeing its potential in public safety.  If adopting this technology aids in locating a missing child or saves the life of a person, then it is an endeavor worth making and one I'm excited to be a part of.  The benefits and potential are limitless if done correctly, in the safest possible manner," said John Filer, Chief of the Charles County Department of Emergency Services.
The use of the grant funds will provide first responders with the necessary training and hands-on experience to operate the UAS safely and in compliance with mandates established by the FAA.
Photo Cutline (left to right): Chief John Filer (Department of Emergency Services);  Major Christopher Becker (CCSO); Sheriff Troy Berry (CCSO); Timothy Ailsworth (LGIT); Commissioner Debra M. Davis, Esq. (District 2); Commissioner Vice President Amanda M. Stewart, M.Ed. (District 3); Commissioner  Ken Robinson (District 1); Commissioner Bobby Rucci (District 4); and Commissioner President Peter F. Murphy.
Charles County Crime Solvers offers rewards of up to $1,000 for information that leads to the arrest or indictment of a person responsible for a crime in Charles County. Anyone with information about an unsolved crime or the location of a fugitive may contact Charles County Crime Solvers by calling 1-866-411-TIPS, texting CHARLES + the tip to CRIMES (274637) or submitting tips online at tipsubmit.com. All individuals who provide tips through Crime Solvers will remain anonymous. Learn more at the CCSO's website.
The Charles County Sheriff's Office is a full-service law enforcement agency comprised of more than 600 police, corrections and civilian personnel responsible for protecting more than 150,000 residents. The CCSO was accredited by the Commission on the Accreditation of Law Enforcement Agencies (CALEA) in 2001 has been designated as a CALEA Gold Standard of Excellence agency since 2011. Established in 1658, the CCSO is one of the oldest law enforcement agencies in the United States. For more information, visit www.ccso.us.      
###
Join us on the Web, Facebook, Twitter and YouTube.
To unsubscribe from the CCSO Press Releases distribution list, email richardsond@ccso.us with REMOVE as the subject line.