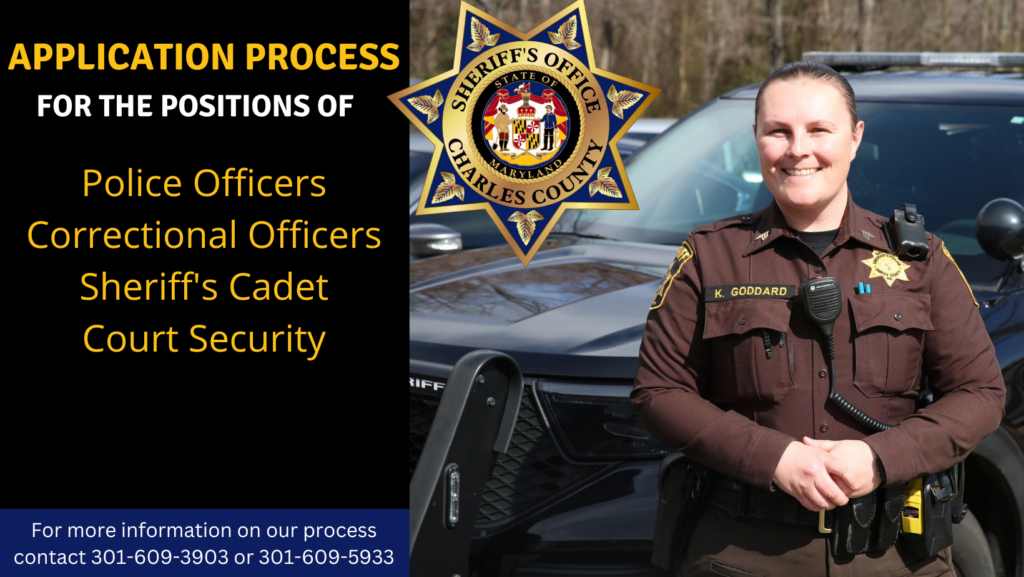 All applicants must go through a selection process, which consists of exams and investigations that help the agency select the best applicants for the position.
The full process for Police and Corrections typically takes between four to six months.
Step One: Application Process
Completing the application can take up to 15 minutes. Please be prepared to answer all questions truthfully.
Step Two: Pre-Screening Process
Once completed applications are received, they will enter the pre-screen process. This process can take up to 1 week. You may log back into the system to review your status along the way. 
Step Three: Written & Agility Testing
Once you have passed the pre-screen process you will be notified of a testing date. Written and agility testing is held monthly. You must receive a 70% or above to pass the written portion and pass all tests in the physical agility in order to move forward in the hiring process.
Step Four: Oral Board Interview
You will be interviewed by a panel of 3 agency members. Your oral board interview score will be combined with your passing written score for an average. Applicants who meet the average and above will move forward to the Background Process. All applicants receive the same questions during the interview.
Step Five: Complete the Personal History process through an online portal
This information is provided by the Supervisor, Pre-Employment once you have completed and passed the agility, written and oral board interview. You will receive a direct link to an online portal to complete all items and upload documents. 
All information requested must be provided, failure to turn in proper documentation or completing items may cause disqualification. 
Step Six: Background Process/Polygraph, Psychological & Medical Evaluation
During the background process you will receive a full in-depth interview with a background investigator, fingerprinted and drug screened. You will also conduct the following: Conditional Offer, Polygraph, Psychological, Job Shadowing and Medical.  The investigator will interview references, neighbors, co-workers and family. Your employment history, credit history, criminal and traffic records, military and academic records will be reviewed.
Step Seven: Selection Committee
Once you have completed and passed all required steps, your file is presented to a selection committee for recommendation. Your initial recommendation will come from your background investigator then worked through the chain of command for approval.
If the selection committee agrees with all recommendations, your file will be presented to the Sheriff for approval. If the Sheriff approves the applicant for hire, HR will make contact with the applicant.
"I believe my ability to communicate with people, especially in stressful situations, made me feel like I could make a positive difference working at the Detention Center. Being a female in law enforcement comes with its challenges but those are things I like to face head-on and conquer with grace."