National Public Safety Telecommunicators Week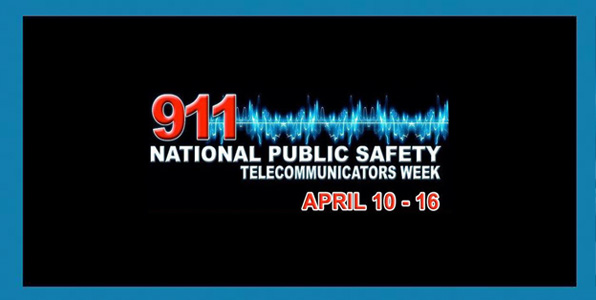 This week is National Public Safety Telecommunicators Week! Every year during the second week of April, the telecommunications personnel in the public safety community are honored. This week-long event, initially set up in 1981 by Patricia Anderson of the Contra Costa County Sheriff's Office in California, is a time to celebrate and thank those who dedicate their lives to serving the public. It is a week that should be set aside so everyone can be made aware of their hard work and dedication.
We are very proud to recognize the public safety communications employees in Charles County for their outstanding work. These employees include dispatchers at the 911 call center, station clerks and station call takers. These wonderful people are usually the first person someone will talk to when they have an emergency and need help. They talk citizens through dangerous and scary situations as they dispatch the calls to Police or Fire/EMS, all while remaining calm and focused. This week we will highlight the fantastic work our public safety telecommunicators do, as well as some of the individuals behind the phones.