Community Outreach
Charles County Sheriff's Office
Table of Contents
Community Policing Unit (COPS)
The Community Oriented Policing Services (COPS) Unit is comprised of specially-assigned officers who are primarily responsible for maintaining ties with neighborhoods in Charles County that participate in the COPS program. Each neighborhood works with one COPS officer who helps implement crime prevention programs; addresses problems and concerns; attends meetings; and conducts foot, bicycle and ATV patrols. As a result of their diverse training, COPS officers are often assigned to special details to address specific crime trends. COPS officers also participate in many community outreach activities.
Community Affairs Office
Indian Head Highway
Indian Head, MD
301-743-5574
COPS Team A
Sgt. Louis Schmidt, #322
301-609-6531
PFC Ian Bier, #516
Acton Village
Holly Station
Homestead
Stanford
Tanglewood
Woods at Deer Creek
PFC Paul Sady, #483
Coachman's Landing Apartments
Deerwood Townhomes
Dorchester
Dorchester Greens
Dorchester Mews
Fox Chase Apartments
Hampshire
Lancaster
New Forest Apartments
Oakwood Townhomes
Cpl. Joshua Richards, #391
Cedar Tree
Idlewood Trailer Park
Malcolm Community
Meadows
Pinefield
Ryon Woods
White Oak Village
White Oak Village Townhomes
PFC Daniel Baker, #423
Ell Lane Apartments
Gallery Place Apartments
Haden Apartments
Huntington
Northgate Townhomes
Palmer Apartments
Pine View Apartments
PFC Stephen Duley, #494
Amber Leaf Apartments
Bannister
Bannister Apartments
Crossland Apartments
Sentry Woods
Sheffield
Wakefield
COPS Team B
Sgt. Charles Baker, #259
301-609-6229
Vacant
Benedict
Carriage Crossing
Independence Community
Indian Creek Estates
Maxwell Hall
Serenity Woods
Swanson Creek Landing
Teagues Point Road
PFC Travis Yates, #471
Eutaw Forest
Indian Head Elderly
Indian Head Village
Kings View
South Hampton
Strawberry Hills
Settle Woods
PFC Matthew VanHorn, #501
Banks O'Dee
Clifton on the Potomac
Cobb Island
Morgantown
Waverly Point
PFC Lee Elliot, #396
Potomac Heights
Town of Indian Head
PFC Steven Bryant, #461
Ashford Oaks
Constitution Hills
Fox Run
Greenmont
Hunt Club
Lakeshore
Laurel Branch
Springhaven Woods
Streamview
Somerset
Vacant
My District Commander
The Sheriff's Office organizes Charles County into four districts: La Plata, Indian Head, Waldorf East and Waldorf West. Each district is commanded by a lieutenant who manages the resources for each district and helps ensure community satisfaction with police services.
Citizens who have concerns about crime in their neighborhood or questions about police services may contact their district commander for more information.
District Commanders
District 1
La Plata
Lt. R.J. Williams
WilliamsR@ccso.us
301-932-2222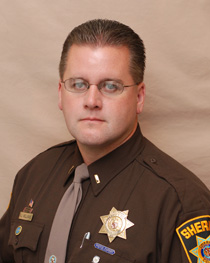 District 2
Indian Head
Lt. Christopher Becker
BeckerC@ccso.us
301-743-2222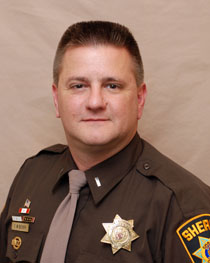 District 3
Waldorf East
Lt. John Caywood
CaywoodB@ccso.us
301-932-7777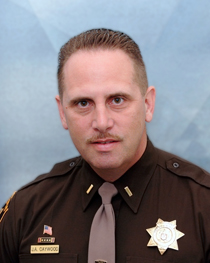 District 4
Waldorf West
Lt. Jeffery Holter
HolterJ@ccso.us
301-932-7777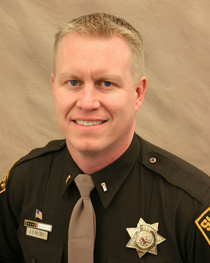 District Map
The Courthouse
The Charles County Sheriff's Office is responsible for the security of the Charles County Courthouse and encourages you to read the following security policy information before you visit.
All persons are subject to screening through a metal detector.
All bags must pass through an X-Ray machine.
No weapons are permitted at the Courthouse.
All electronics, including cameras and cell phones, must remain in your vehicle. They are not permitted inside the Courthouse.