A Message From The Sheriff
Charles County Sheriff's Office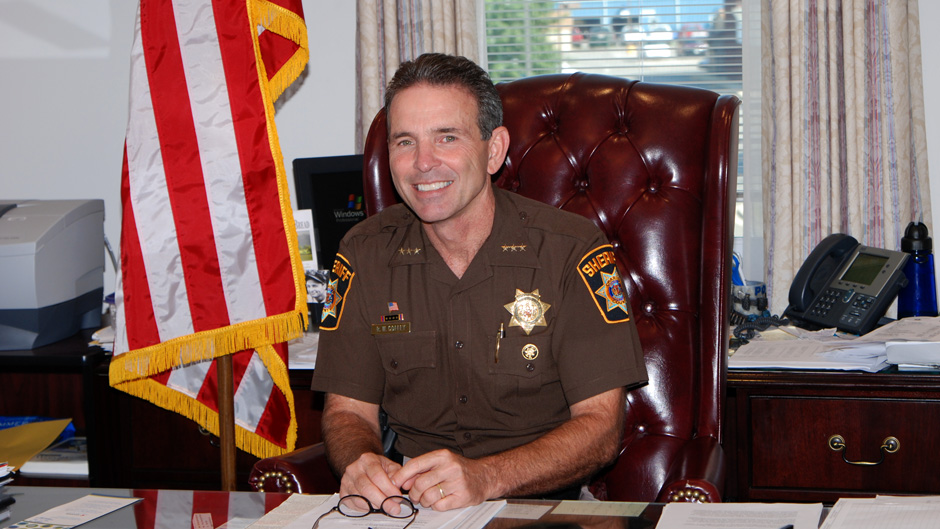 Welcome to the Charles County Sheriff's Office. I am Sheriff Rex Coffey and I am privileged to serve the citizens of this community and to lead the men and women of this Agency.
The Sheriff's Office has a sacred obligation to protect life and property and to perform our duties with the highest degree of professionalism and integrity. As a progressive agency, our innovative programs and access to advanced technology help us work more efficiently. However, while innovation and technology are core components of our public safety strategy, we will always rely on the tried and true methods of good, old-fashioned policing: persistence, good judgment, teamwork, reliability and astute investigatory skill. We are tough on crime and responsive to the needs and concerns of our community.
At the CCSO, we work together with members of our community to achieve public safety goals. We are proud of the collaborative efforts we take part in with citizens, businesses, community organizations, government leaders and fellow law enforcement agencies. We build on these alliances not only when we face a particular public safety threat or challenge but also during meetings, special events and other activities throughout the year.
We strive to include citizens in the public safety process by offering them opportunities to take an active role in crime prevention and by keeping them informed of public safety matters. We host many meetings and special events and, by request, we also attend homeowners association meetings and other community functions. We believe strongly in engaging citizens in good, old-fashioned conversations. When we need to address a particular public safety issue, we often distribute fliers at neighborhood checkpoints and patrol neighborhood streets by foot or bicycle. We also maintain an active presence on social-networking sites.
In addition to fighting crime, we also believe in giving back to our community through various outreach programs. We provide opportunities that encourage our young people to make good decisions; provide assistance to disadvantaged families; and support local fundraisers. We support with fierce devotion a number of charitable organizations including United Way, the American Cancer Society, Special Olympics Maryland and March of Dimes. Moreover, while our primary responsibility at the Detention Center is to keep inmates secure, we also offer them access to a general-equivalency diploma program, a chaplain program and other services to help them re-enter society as more productive citizens.
Thank you for visiting our website. I encourage your comments and suggestions and remind you to contact us whenever we can be of assistance.
Sincerely,


Sheriff Rex W. Coffey